League of Angels series, has been out since late May and has already amassed an international fan base. While the League of Angels III development team has been focused on improving and expanding on existing content, the localization team has been working to bring the game to more fans around the world. The game will now officially release on August 14th (with the first Oceanic server online at 11 A.M. UTC+8)! This will mark the end of the League of Angels III open beta and bring the multi-language version to players all over the world.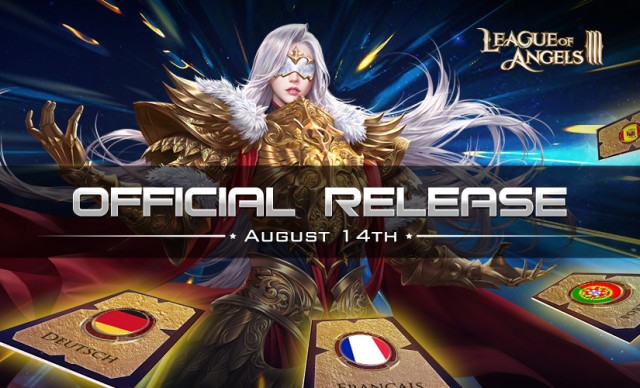 "PIC League of Angels III Official Release"
European Servers and Oceanic Servers Launched
Since the game's open beta, we 've received an overwhelming amount of requests for European and Oceanic servers, and now we're extremely happy to announce that European and Oceanic servers will go online! For all our fans in Europe, Asia, and Australia, the wait is over. The first Oceanic server "Pavara" will be online on August 14th, and the first European server "Balerius" will be online on August 15th.
It's also time to fulfill our promise to winners of the "Arena Competition" during the closed beta. They have now had the chance to name two upcoming servers: "Coliseum" by Gasper, and "Burning Chaos" by DMOC.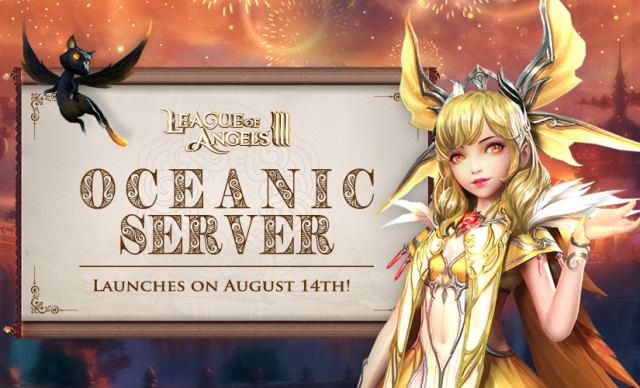 "PIC The First Oceanic Server"
Multi-Language Version Online Now
The League of Angels III localization team has been working nonstop to bring the game to players around the world. Currently, German, French, Spanish, and Portuguese language packs are completed. Once officially released on August 14th, players will be able to alter their in-game languages. More language editions are still being localized and will come soon. Stay tuned!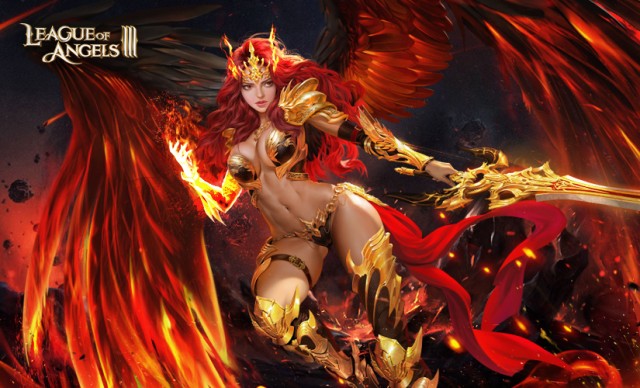 "PIC Angel Mikaela"
More Ways to Explore Than Ever
Since the Open Beta launched over two months ago, League of Angels III has been continuously expanding its features and content. In July, the thrilling PvP tournament Hero League, the PvE feature Castle Raiders, and a new system Hero Empower were added to the game. A new GvG feature is also under development, where players' guilds will be able to compete against each for ultimate glory. With the official release, there will be many new more features for players both old and new to explore.
League of Angels III is the next generation of browser games. It combines state-of-the-art 3D graphics and special effects, as well as an epic story to create a unique fantasy world. The game's innovative take on classic turn-based RPG gameplay, surprisingly deep strategy elements, and satisfying progression system will have players hooked right from the start. The game is designed to push the limits of next-generation browser games, and strives to provide the best gaming experience to all fans around the world!
About League of Angels
League of Angels III is the newest 3D MMORPG from the League of Angels series. Featuring brand new 3D graphics, effects and an immersive story about the epic battle between the Angels and Dragons.