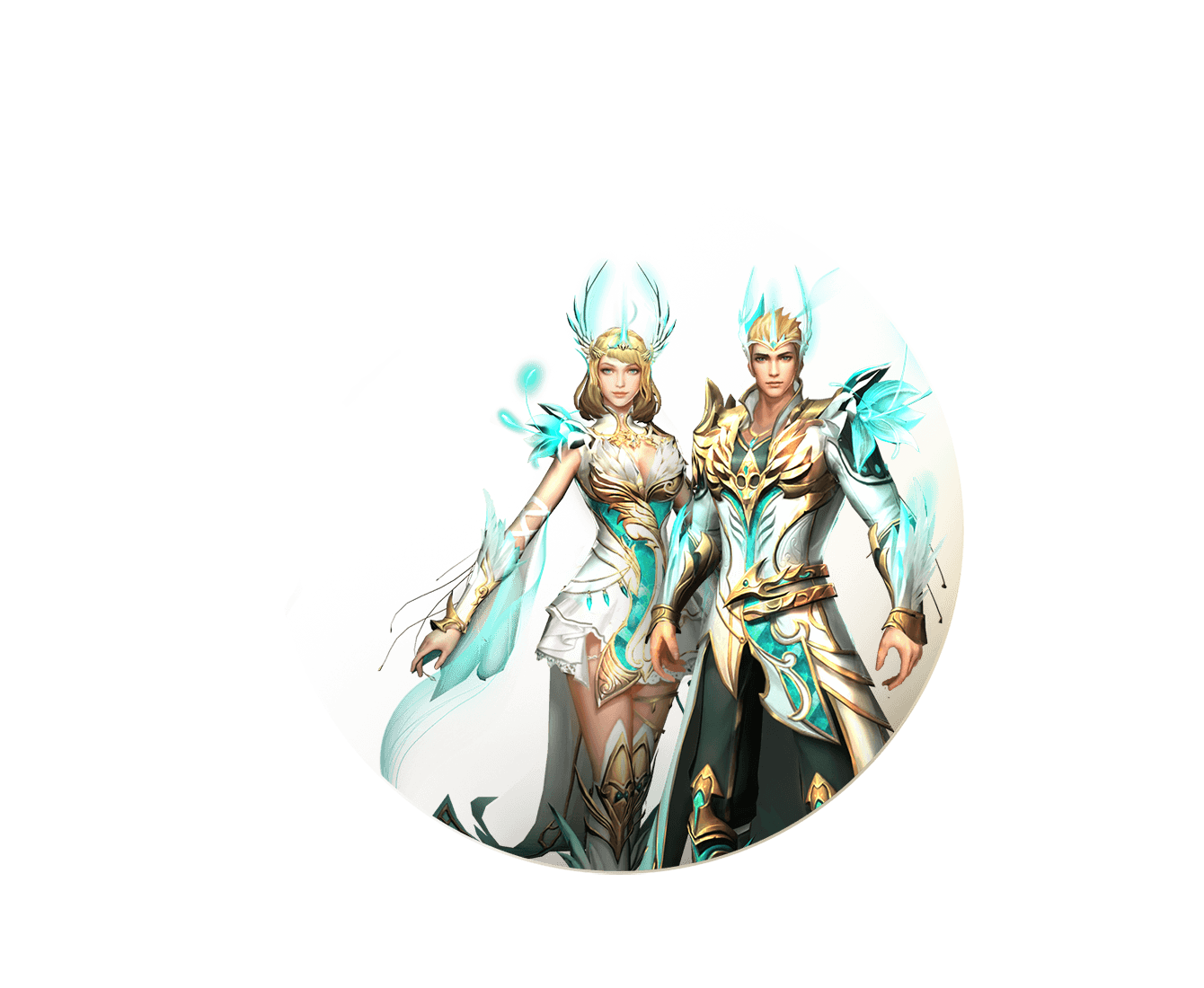 OUTFIT
Gift of Youth
War of Abyss brought disaster to the Divine Continent. For the request of Divine emperor, Angel of Youth healed Tree of Origin and all the creatures. To memorize this achievement, Angels set the birthday of Vivian as the Everlasting Festival, they wear the bright gown and made colorful Eggs to appreciate gratitude.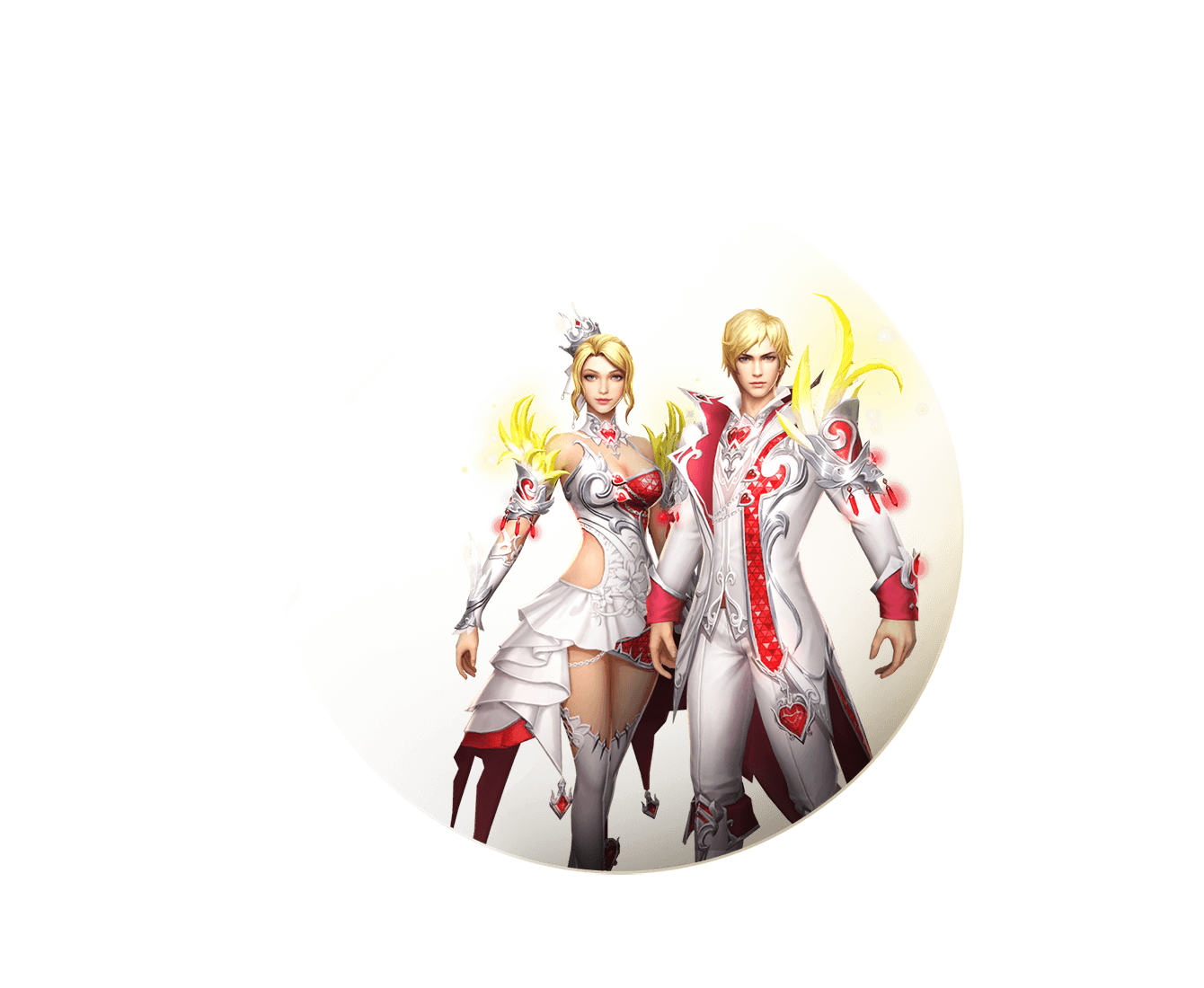 OUTFIT
Amora's Gift
Guards stationed in Tempest Keep are forced to separate from their lovers and suffer their watch in cold and loneliness. Amora, the Angel of Love, can't bear to let these couples fall in love and then fall apart. The Angel of War was impressed by Amora's sincerity and agreed to name. Originally called "Lovers' Day", it gradually became the holiday "Valentine's Day".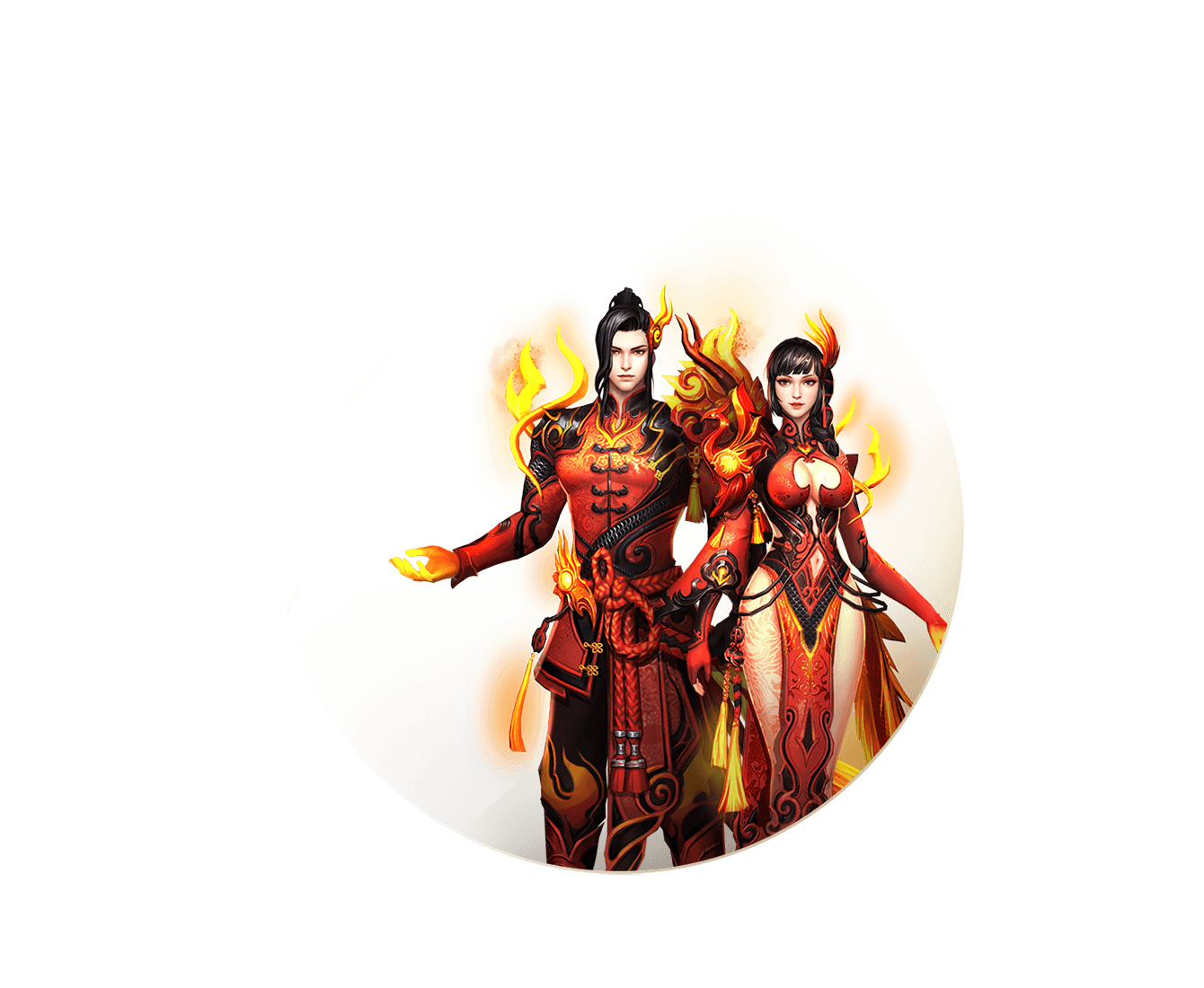 OUTFIT
Lunar Blaze
Lunar Blaze is an outfit with traditional Chinese elements. The overall color is mainly red and patterns such as Auspicious Clouds can be seen hewn on the cloth. A Chinese knot was also added as a special accessory. The female outfit style originates from the cheongsam. This is a type of dress traditionally worn by Chinese women with a high mandarin collar which made for females to look elegant.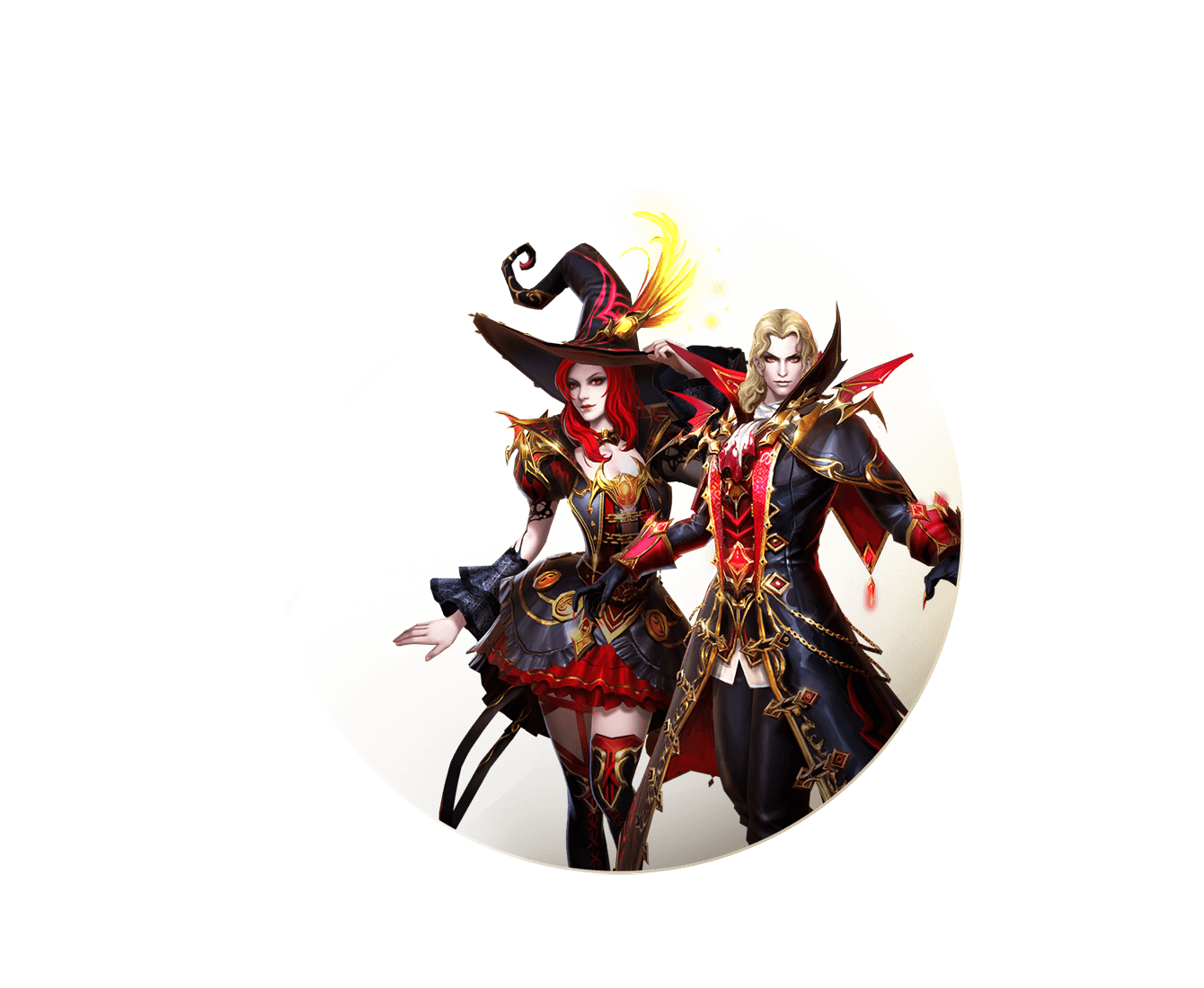 OUTFIT
Crimson Masquerade
Who will be the dressing king/queen of Halloween? The Crimson Masquerade is the No.1 option for people across the Grace Continent when they are celebrating Haunting Eve, i.e. Halloween party. When the night falls, kids have dressed themselves up and get their tricks ready if you haven't prepared the candies yet.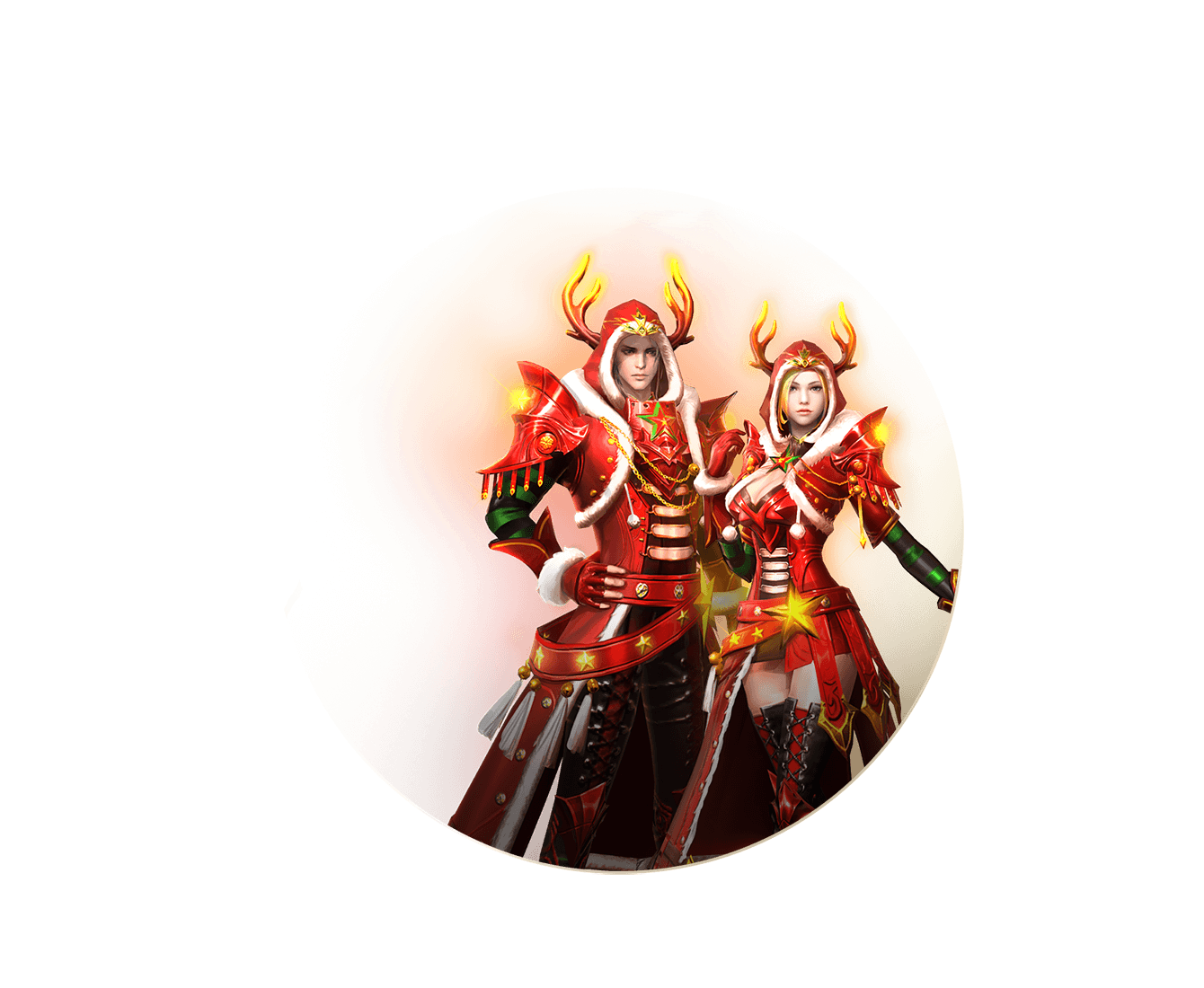 OUTFIT
Holiday Vestments
Christmas limited outfit Holiday Vestments brings you not only BR added but also the most fantastic appearance. Wear the new exclusive costume and take the Sleigh and Reindeer to explore the Christmas scenes in game! Angels living in the Grance Continent have prepared Christmas meal for you, what are you waiting for?