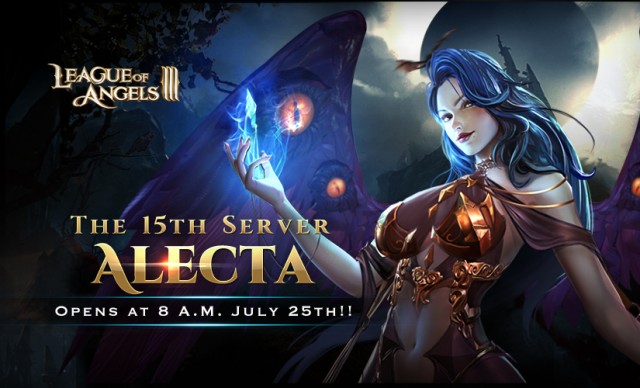 Alecta, the angel of Vengeance, brings you the 15th US East server. Alecta is the Angels' adjudicator and executioner. She obeys Asherah's commands, and exacts punishment on Angels who have sinned. Harness the power of angels and fight for the future of Grace Continent, warriors!
"Alecta", the 15th server for League of Angels III, will open at 8 A.M., July 25th 2018 (EST)! With more than 10 hot new server events and a ton of amazing prizes & gift packs, you better act fast to score all the sweet, sweet goodies!
The "Athena" server will be based in Eastern Standard Time (EST), and feature all your favorite Events and features including World Boss, Team Arena, Conquest, GvG Mines War, Tree of Origin, Hero & Mount Upgrade, plus the brand new Divine Guardians and Relics Advancing! Get ready to fight alongside the angels against the evil Dragons!
All players can now play League of Angels III either on Gtarcade platform or on Facebook platform, or download our Gtarcade Desktop APP.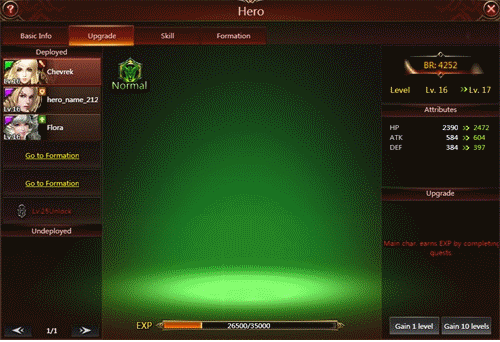 Alecta would be the one to cleanse Aunisi of her sins. Be sure to keep an eye our Facebook Fan page and in game events! We hope League of Angels III players will enjoy the new server and explore new ways to play the game!
About League of Angels III
League of Angels III is the newest 3D MMORPG from the League of Angels series. Not only does it feature state-of-the-art 3D graphics and special effects, the epic battle between the Angels and Dragons is told in an immersive narrative that is bound to enchant!