For better game experience, devs prepared a new event called Angels Ark for all players. The first time of Angels Ark is coming from 19 July to 21 July. Players have the chance to win the Magnificent Gryphon Sigil.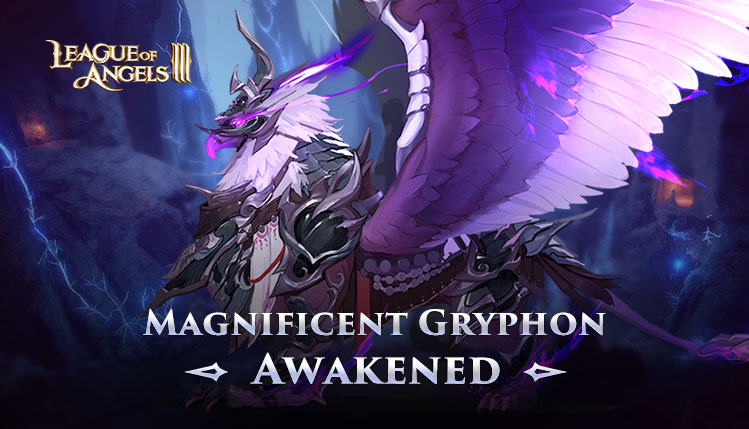 Entrance: Angels Ark
Event Time: 19 July to 21 July
>>Magnificent Gryphon - Awakened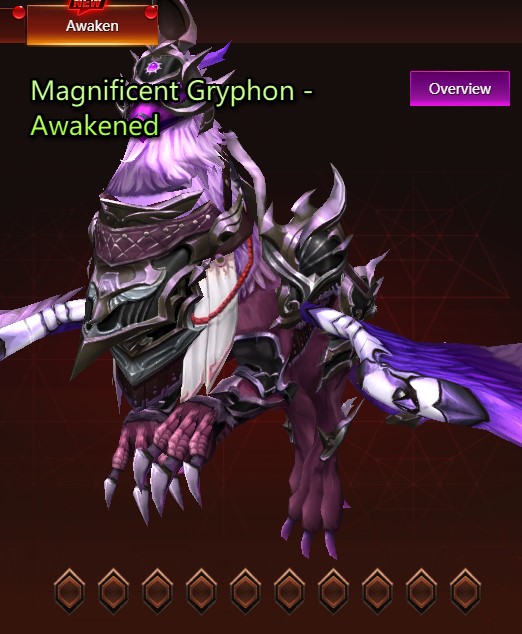 Event rules:
1. Players need to get the ShipWright Coupon, then build the Angels Ark.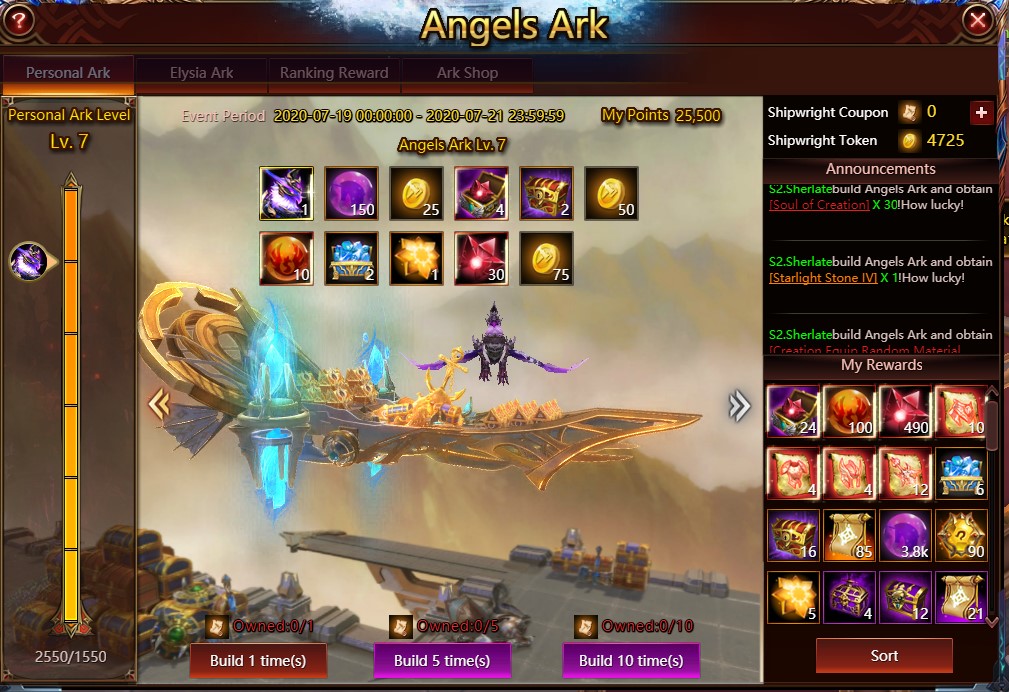 2. Players can choose to build the Angels Ark 1 time, 5 times and 10 times.
3. Build the Angels Ark can get EXP to increase the Personal Ark Level, the rewards of different levels are different (there is an icon that shows which Mount you can unlock at current level)
4. Personal Ark reaches Lv 7. May claim Elysia Ark rewards up to Lv.6.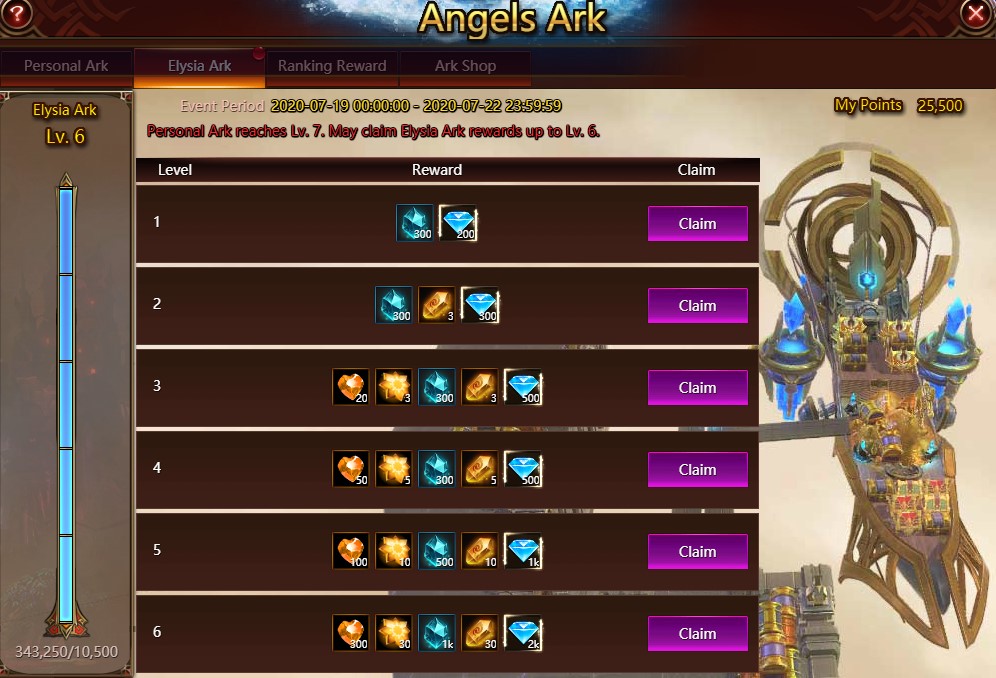 5. Also, there are Ranking Rewards for all players, so try to get a better ranking.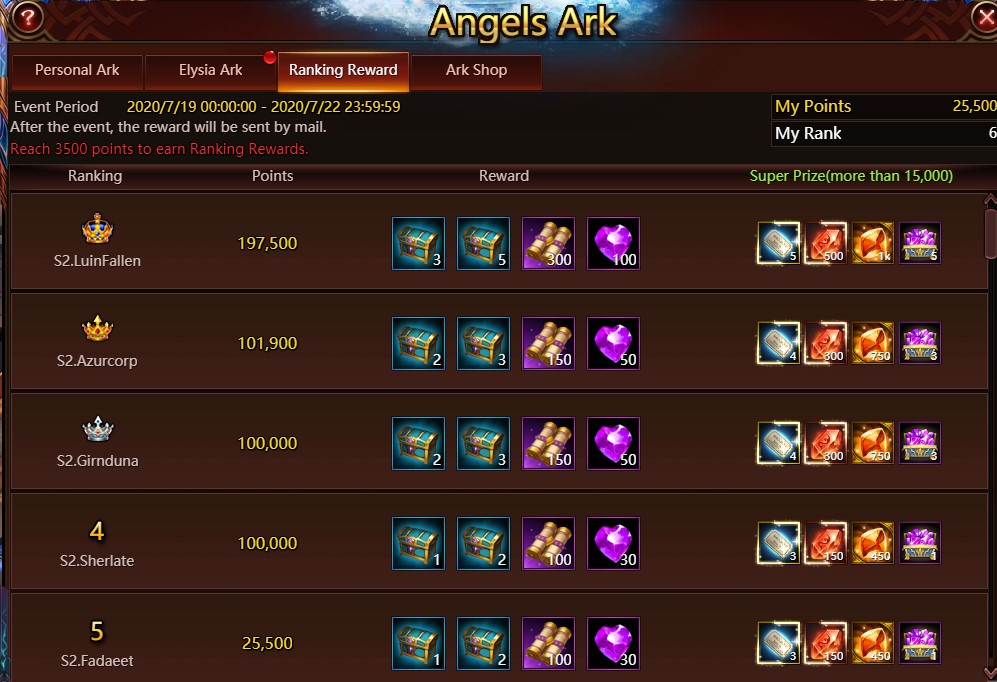 6. Players may win the Shipwright Token, it can be used in Ark Shop to redeem gorgeous Mount.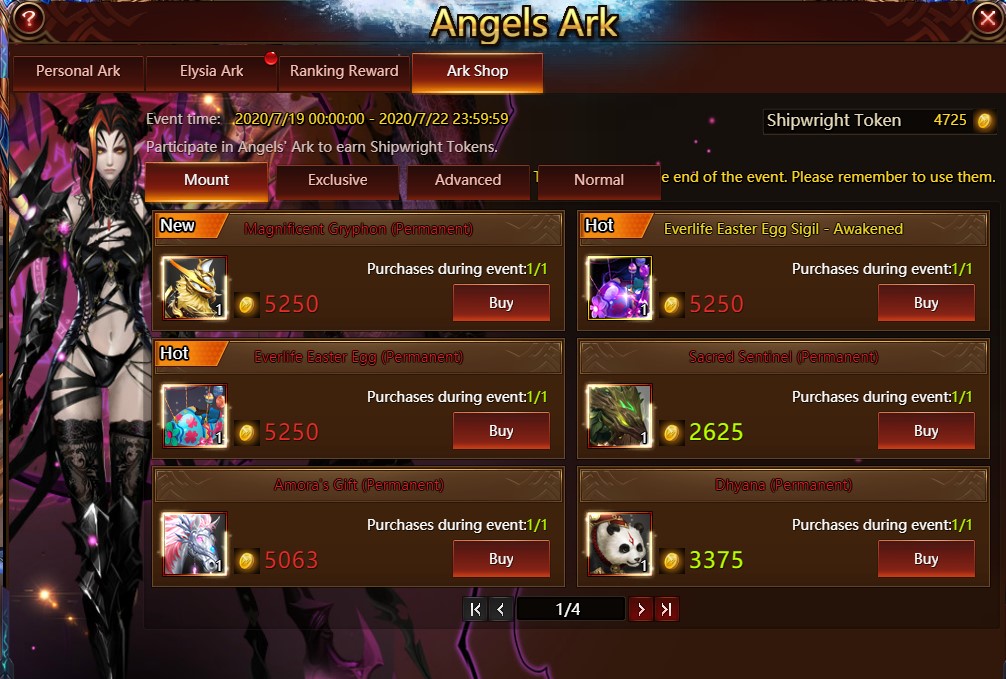 Note:
Please note that the above content might be adjusted due to changes in the development plan. Final updates will be determined in-game.