New ATK & SUP Artifact Divine Arma – Dragontooth is coming at X- Server Angel's Fortune from 30 December to 1 January. This is a powerful Artifact Divine Arma that provides AOE damage and reduce enemies DEF.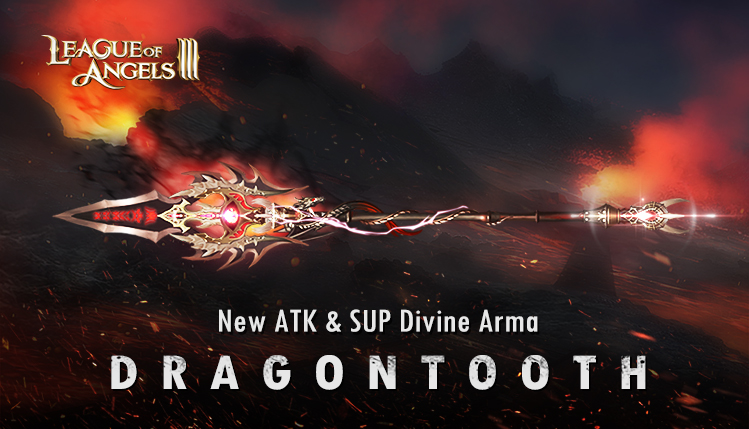 Event time: 30 December to 1 January
Entrance: X- Server Angel's Fortune
>>Dragontooth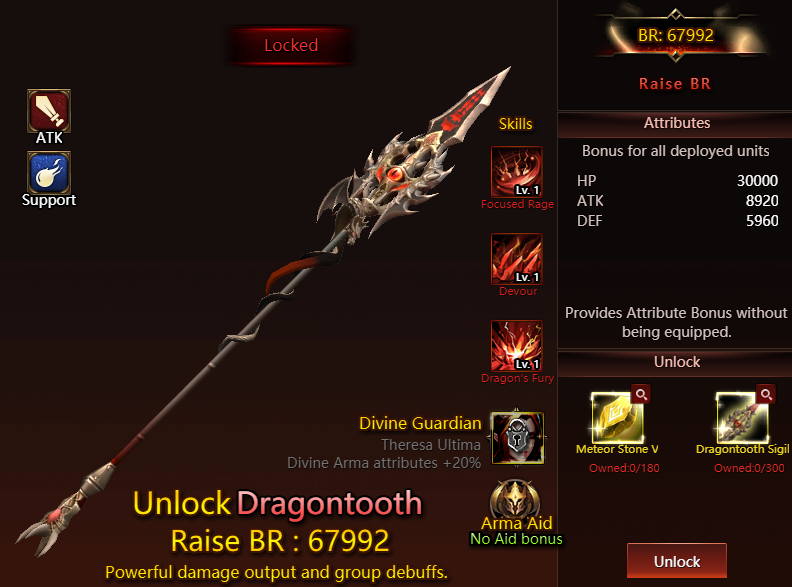 The Guardian of Dragontooth is Theresa Ultima, Dragontooth attribute+20% when you own Theresa Ultima.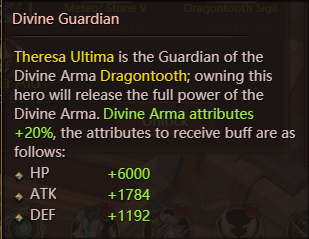 >>Three skills of Dragontooth:
>>Focused Rage: Attacks front-row enemies, dealing damage and reducing their DEF by 30%.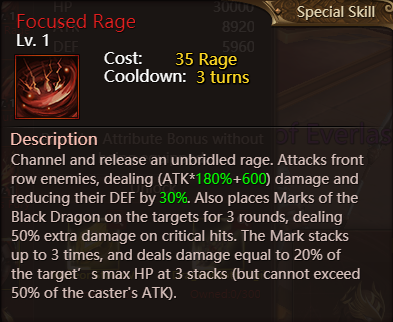 >>Devour: Attacks an enemy column, dealing damage. Also leeches 30% ATK and Crit from the target with the highest ATK.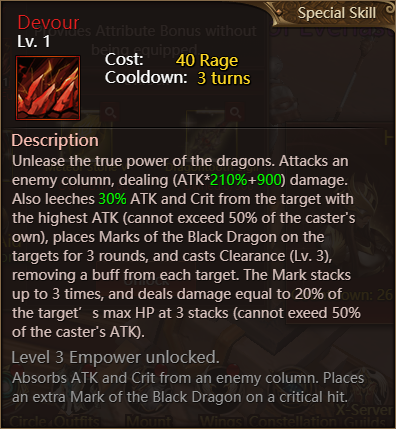 >>Dragon's Fury: Attacks all enemies, dealing damage and weakening enemies by 20% for 2 rounds. Also has a 50% chance to reduce target's rage by 15.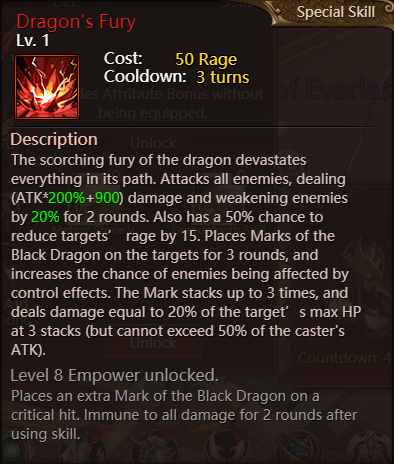 >>Angel's Fortune:
Added Various of Divine Arma Super Sale.

Added Divine Arma & Diamonds exchange.
>>Rules:
1. Players can play the lucky bar by consuming Fortune Vouchers which can be bought with Diamond, Fortune Coin, Topaz or Gold Leaf in game. Each play will get random rewards;
2. Players can claim 1 FREE Fortune Vouchers by login to the game each day during the event. Free claim will be reset at 12 A.M. every day;
3. Each play will grant Fortune Coins which can accumulate the Jackpot Prize Pool;
4. Players can use Fortune Coins to buy rare materials such as Meteor Shard II and Dragontooth Sigil Sigil, and other items;
5. Fortune Coins can exchange Dragontooth Sigil Sigil and diamonds;
6. Accumulate required recharge amount during event time to claim a series of great rewards such as Divine Arma Sigil;
7. Consuming times in Coin Shop will be reset daily. Attempts in Diamond Exchange will not be reset during the event. Angel's Fortune Coins will be removed after the event ends.
>>Rewards:
1. Different levels of prizes given when 5 of the same symbols listed below appear;
2. Rewards such as Dragontooth Sigil others can be randomly got when you greatly play the game.
3. Jackpot Prize will be given when 5 of the lucky "7" symbol appears in the middle row. Jackpot Prize consists of the Coin reward listed below plus the entire Jackpot Prize pool.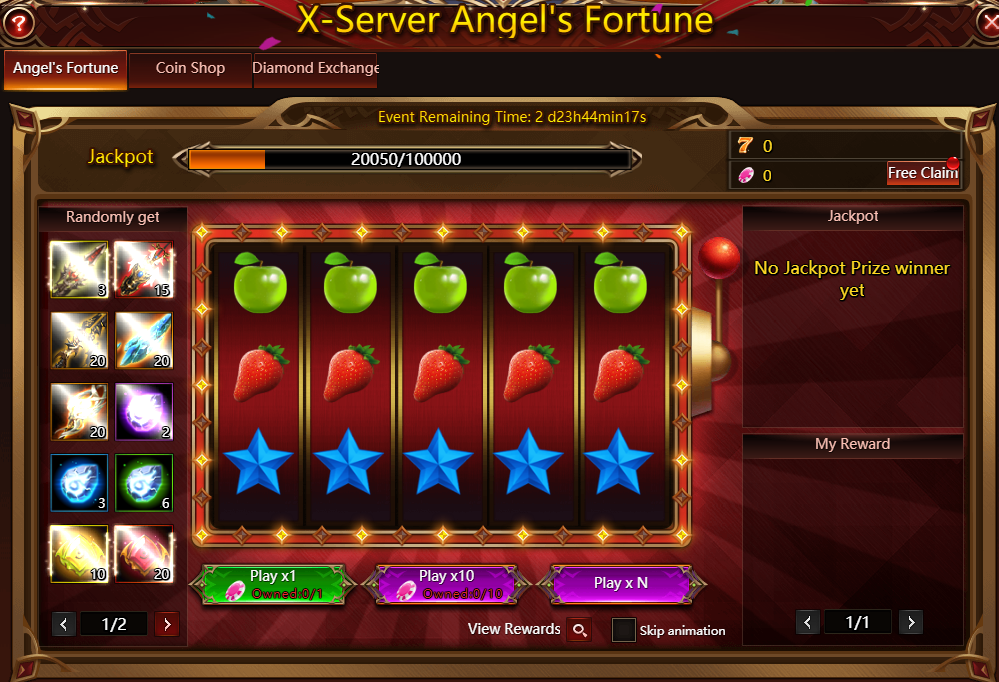 Note:
Please note that the above contents might be adjusted due to changes in the development plan. Final updates will be determined in game.