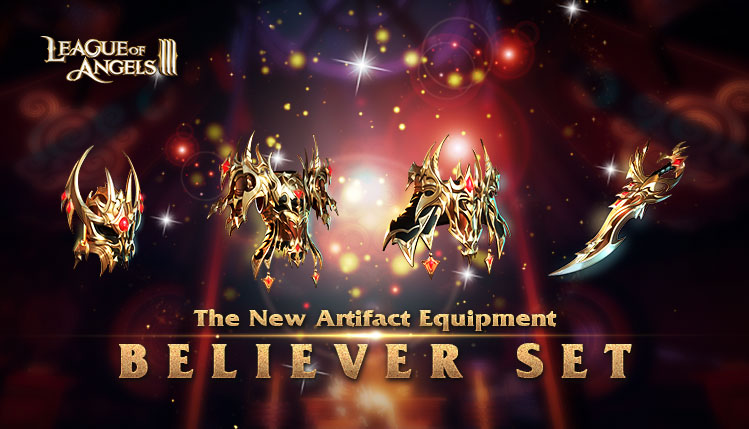 The Artifact Equipment is coming! You can craft your Artifact Equipment now! The new Artifact Equipment is Believer Set, you can craft the Believer Set when you reach LV.160. Believer Set can greatly improve the attributes and have exclusive skills.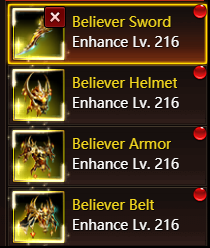 Moreover, we have added two new features to the Equipment interface, Empower and Devour. What needs attention is only Artifact Equipment can be empowered! And only above Mythic Equipment can devour. Before devour, you can overview the changing attribute.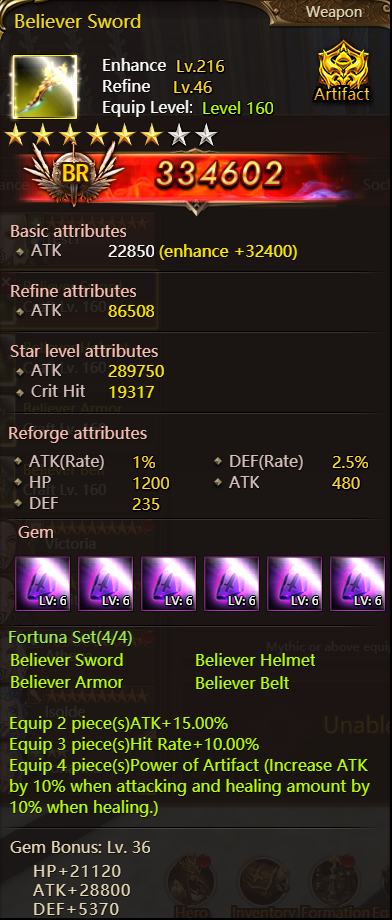 New Event Resource Tycoon
The highly popular Tycoon event has come to Sapphire finally! From 10 October to 13 October, you can join the Resource Tycoon and claim rewards when you reach certain points in Tycoon.
Event Time: 10 October to 13 October
Entrance: Resource Tycoon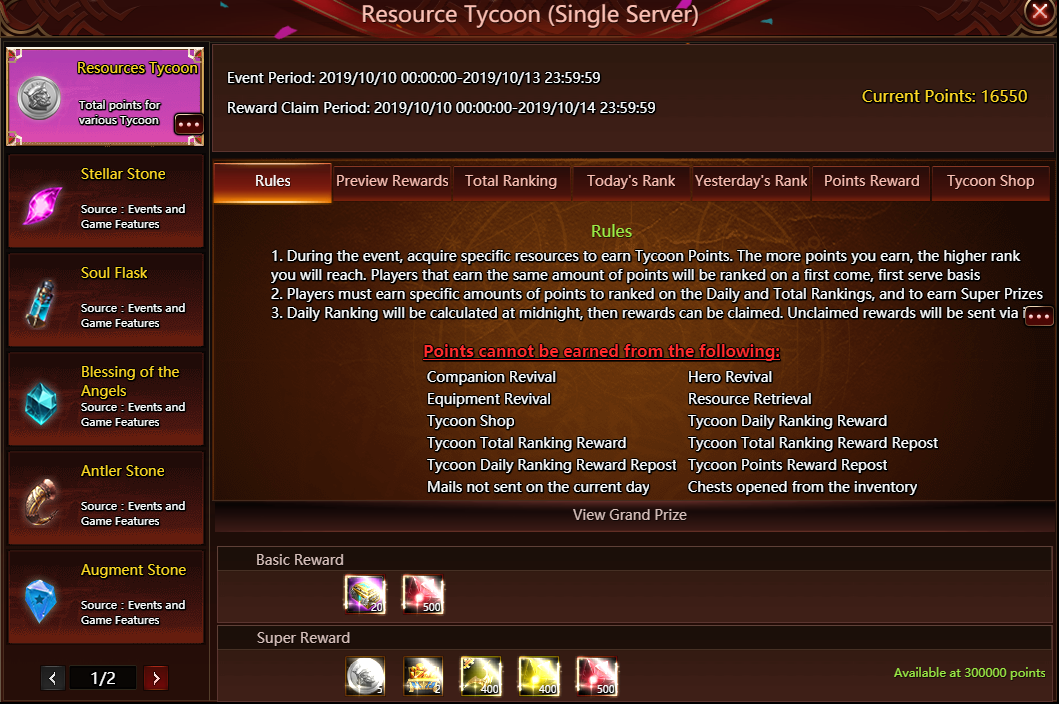 Event Rules:
1. During the event, acquire specific resources to earn Tycoon Points. The more points you earn, the higher rank you will reach. Players that earn the same amount of points will be ranked on a first come, first serve basis.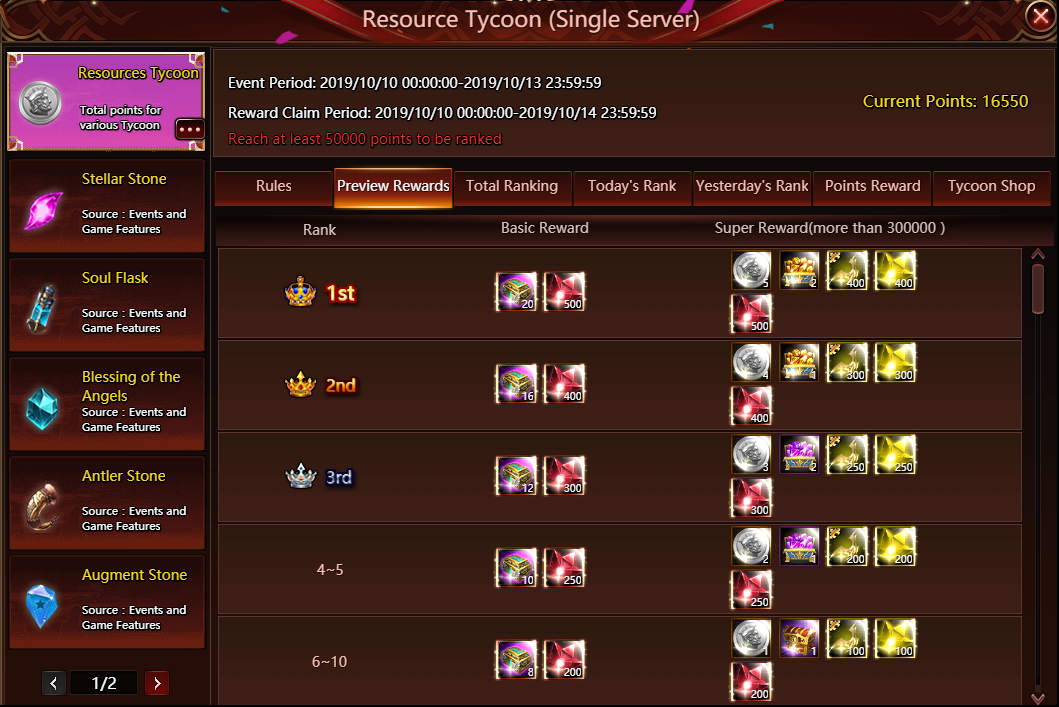 2. Players must earn specific amounts of points to ranked on the Daily and total Rankings, and to earn Super Prizes.
3. Daily Ranking will be calculated at midnight, then rewards can be claimed. Unclaimed rewards will be sent via in-game mail on the 3rd day.
4. Total Ranking Rewards can be claimed from 12:00 AM to 11:59 PM on the day when Total Ranking is calculated, unclaimed Total Ranking Rewards will be sent via in-game mail after 11:59 PM.
5. The resources acquired from Resource Tycoon event panel will not be counted towards Tycoon Points, including Daily Ranking Rewards, Total Ranking Rewards, Points Rewards and Tycoon Shop.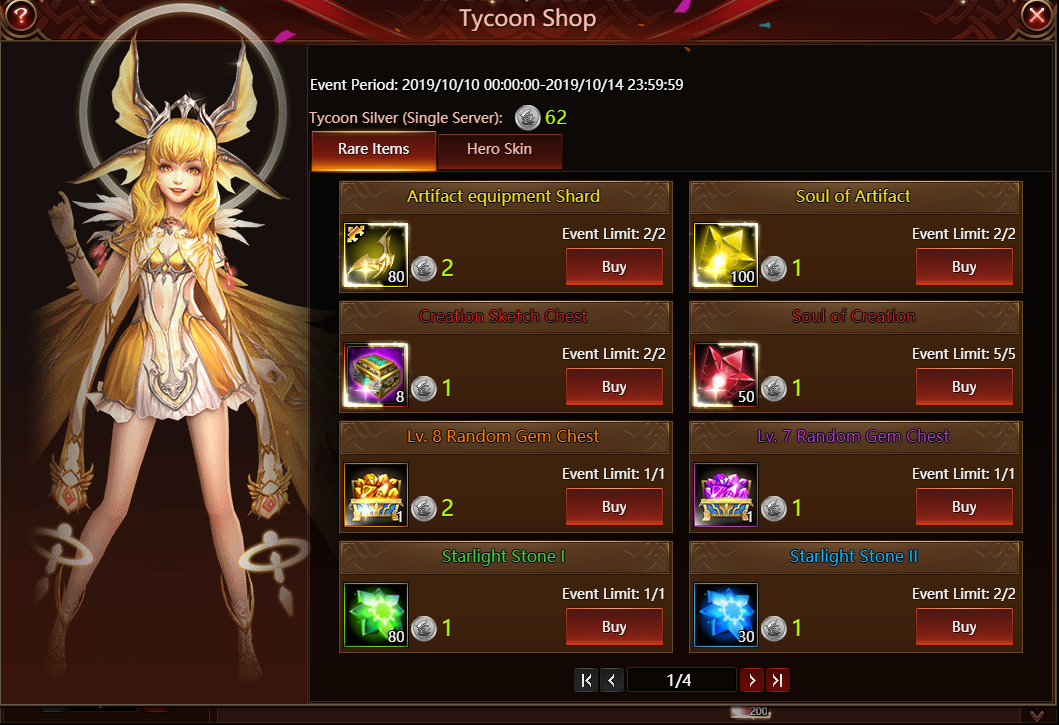 Tips: The points are not updated in real time, you can reopen the event panel to refresh your points.
Note:
Please note that the above content might be adjusted due to changes in the development plan. Final updates will be determined in-game.