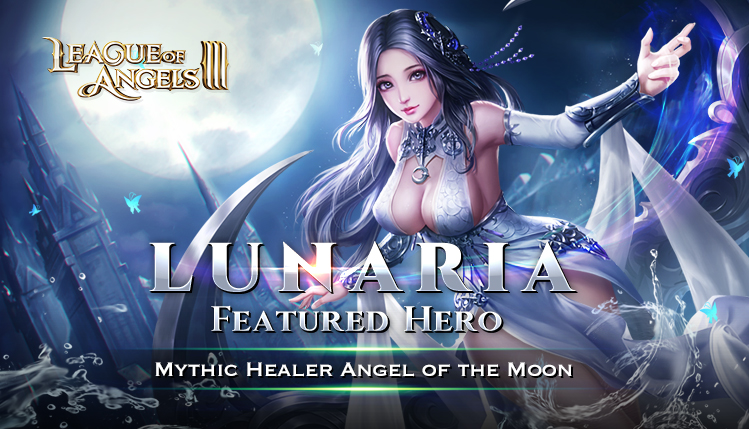 A descendant of Aunisi, but has a sense of calm and pure power that eluded Aunisi. Lunaria, she is the most powerful Healer in the game. With one single heal skill and one group heal skill, Lunaria can recover all allies and take a huge advantage in battle.
Lunaria will be available in Featured Hero Event during May 20 to May 23. This is the best chance to obtain the Mythic Healer Hero with a great discount.
Event time: May 20 to May 23
Entrance: Featured Hero Lunaria
Three skills of Lunaria
>New Moon. ATK enemy and lower target's Crit Rate and Crit Hit.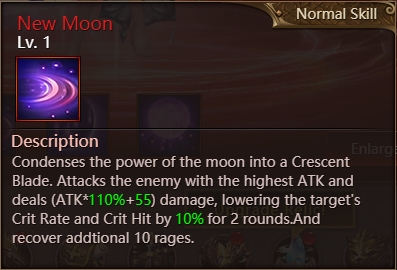 >Crescent Moon: Heal and restore Rage.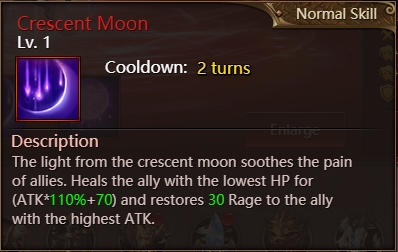 >Special Skill: Full Moon, heal all allies.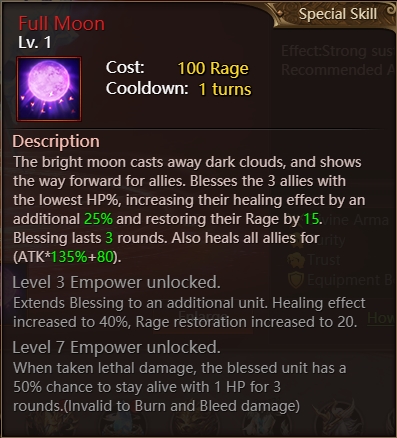 Event rules:
1. There is one Theme Hero for each "Featured Hero" event. Players will have the chance to obtain the Hero Lunaria Shards during the event, as well as other heroes and their shards.
2. Players can draw 1 time FOR FREE every day. Draw times will reset at midnight every day.
3. Each draw will grant 10 points. The accumulated points can be used to open Points Chests which contain the Lunaria Hero Shards.
4. First Drawing x1 using Diamonds each day will get half price off.
5. Drawing 5 times will guarantee Theme Hero Shards, i.e. Lunaria shards.
6. The points will be reset after each event.
More important, this time we also prepared special discount pack for our players, so no worry about the Upgrade, Augment, Empower or Awaken.
Once our players unlock Lunaria, players can claim Lunaria shards and 320 EXP Scroll IV for FREE!!! and get grand Empower and Awaken discount pack.
Note:
Please note that the above content might be adjusted due to changes in the development plan. Final updates will be determined in-game.