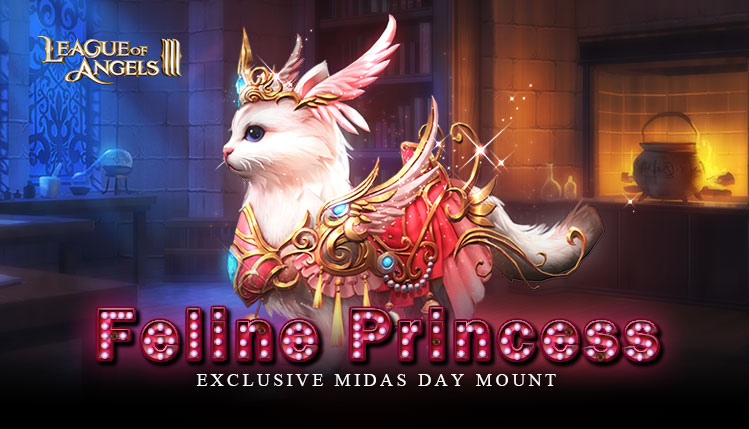 Feline Princess, Inana's favourite pet, was designated as the sacred beast of the Midas Empire. People in Grace Continent believed that the magnificent Feline Princess was attached to the mother's love for her children. Gradually, Feline Princess also became the symbol of the Midas Day.
Come and join us in Midas Day party, show your lucky in Wheel of Fortune! Finishing some daily tasks to win WoF Lottery Tickets and spin for massive rewards. From May 14 to May 16, this is the best chance to win limited Mount Feline Princess.
Event time: May 14 to May 16
Entrance: "Wheel of Fortune"
>>Feline Princess
Lovely lovely lovely kitten in Grace Continent! Surrounded by treasures, Feline Princess is the richest cat in Midas Empire. In this Wheel of Fortune event, you can increase over 36K BR after you unlocking this lovely Mount!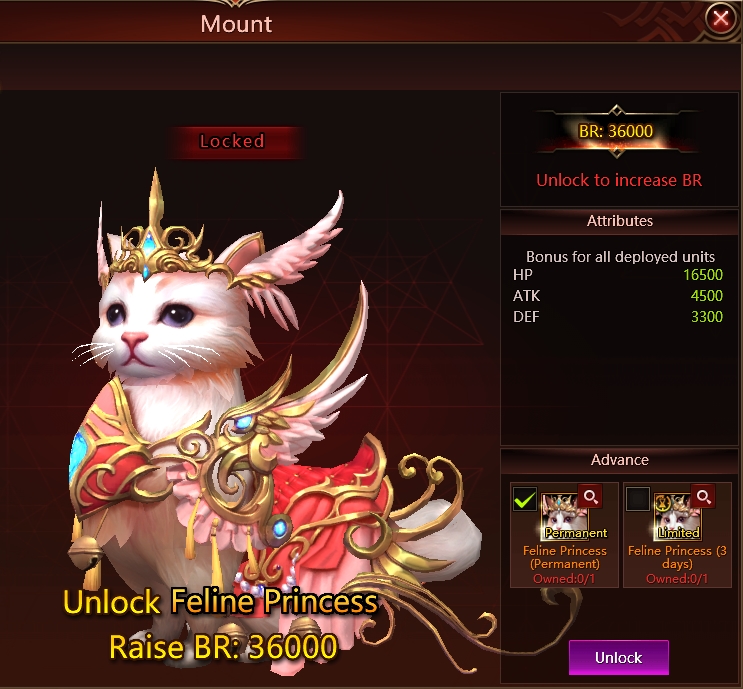 >>About the Wheel of Fortune Event:
1. During the event, you can claim Gem Chest from Lv. 4-7 and Creation Equipment materials when recharging specific amounts. Double Epic Gem Combine Scroll and Legendary Gem Combine Scroll could be obtained than the last event as rewards when you meet some certain requirements. Come to enhance your equipment and get more Gems!
2. Good news for our VIP0 players, just finish some daily tasks in game; and you can win WoF tickets to spin the wheel, more spin more wins.
3. We also added more rewards for our players! A series of rewards can be claimed when you spin in Wheel of Fortune enough times, especially for players who have a desire for Gem Lv. 5-7.
4. With a grand discount our VIP players can purchase WoF tickets cheaper!
5. After finish some certain tasks, players can get WoF Lottery Tickets to use in Normal Mode and get rewards include Feline Princess (3 days).
Players can also use Topaz and spin the Wheel in Elite Mode, it can get Feline Princess for permanent.
Note:
Please note that the above content might be adjusted due to changes in the development plan. Final updates will be determined in-game.