UPDATES
Update: V3.19.0 New Hero League & Theresa's Divine Arma
We have an update right in time for Chinese New Year! In version 3.19.0. we welcome back a brand-new Hero League and challenge the Angel of Dragon – Theresa in Hero Backstory. A collection of rare items have been added to the game now, so don't miss out on the chance to win them over the next few weeks. The servers will disconnect to carry out the update at around 06:35
A.M.
January 21st (EST). Sorry for any inconvenience this may cause. Please check below for more details.
Update Time: January 21st
New Version: V3.19.0
Estimated Update Time (server time):
- PST Servers: 03:35 A.M. January 21st
- EST Servers: 06:35 A.M. January 21st
- EU Servers: 12:35 P.M. January 21st
- HKT Servers: 19:35 P.M. January 21st
New Features — Enjoy brand new quests
1. Hero League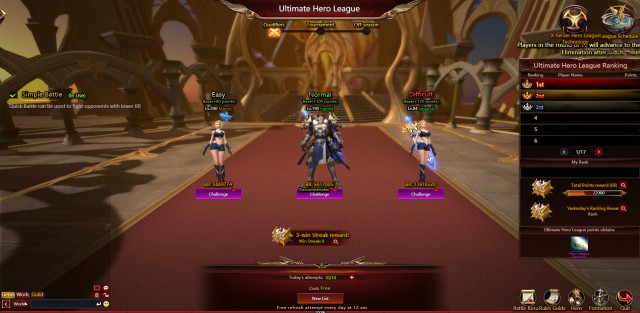 -
In this version, Hero League will be held on 8th and 22nd of each month. New Qualifiers last for 5 days and
new
Tournament for 2 days. Players in the round of 16 will advance to the elimination round.
-
We have changed Hero League divisions from 4 to 2. Players will be allocated to Ultimate Hero League or Division 1 Hero League according to their Battle Rating.
- Added Total win streak rewards and server gift packs. Players can get rewards for 3/5/10 win streaks which include (Elite) Wing Advanced Stones, Recruitment Scrolls II and EXP Scrolls II.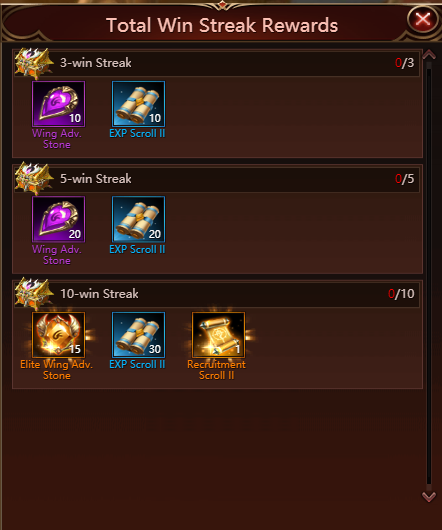 - Added X-server Hero League Technology. X-server Tech. points can be obtained both on your server and X-Sever from Hero League matches. Players can inject into the Server Technology Energy Pool to unlock skills of various ranks. The whole server will contribute to the pool and the technology effects are only applicable to X-Server Hero League. Tech. Points reset every season.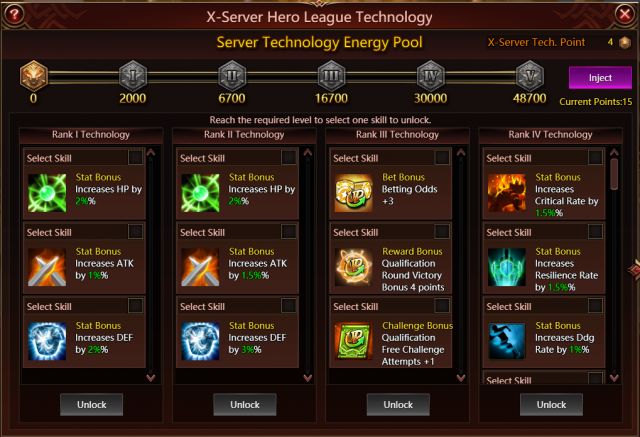 2.
Hero Backstory & New Hero: Theresa
-
Added new hero. Legendary+ hero Theresa is the most powerful single target attack Hero in the game so far.
-
Added Hero Backstory for Theresa. Backstory stages are the place where you can try the most popular heroes but can only lose once. The limited-availability backstory will be open during a limited period of time so please pay attention to our announcements on
official
website, forum, FB, Twitter and in-game.
Amazing Items – Collect, Equip, Enhance…and Fight!
1. New Arma: Dragonbane
Theresa is the Guardian of this new Divine Arma.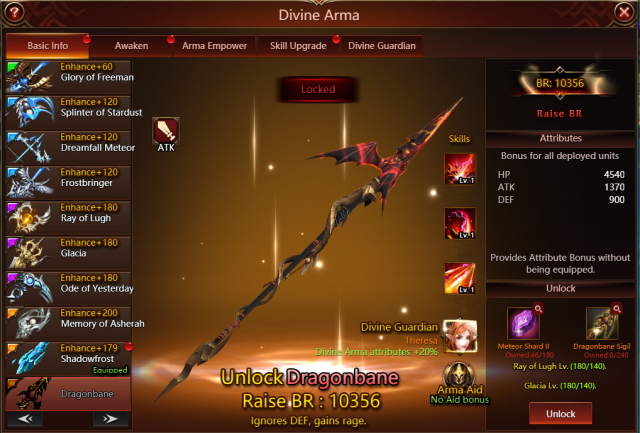 2. New Wing: Dragonslayer
With sharp swords on its appearance which can increase 124944 BR after unlock.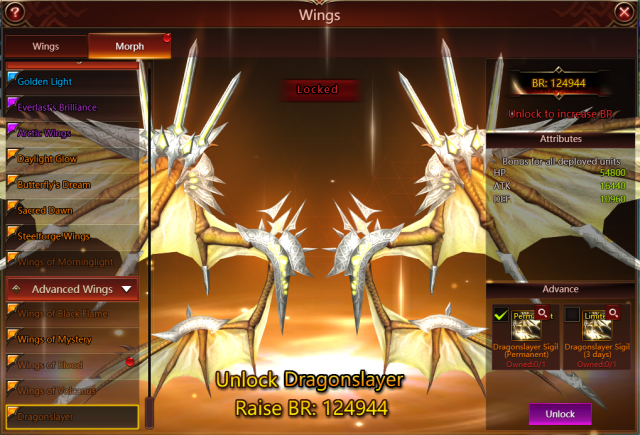 3. New Mount: Blackpyre
Origins are from a Chinese traditional legendary animal – Lunar Beast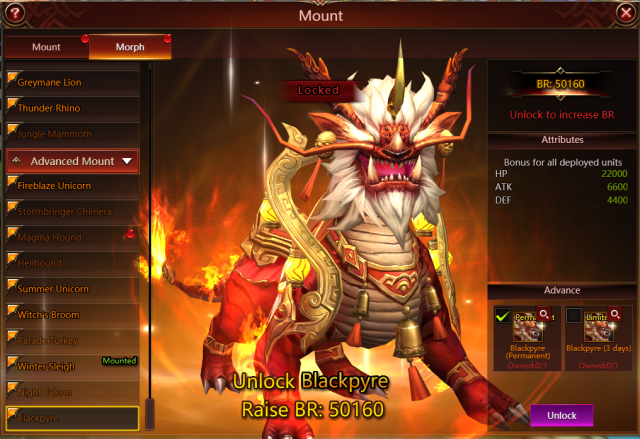 4. New Outfit:
Amora's Gift (Valentine's Day exclusive)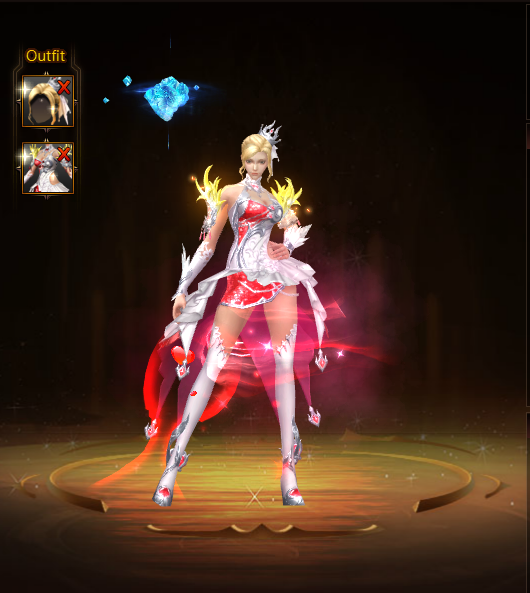 Lunar Blaze (Spring Festival exclusive)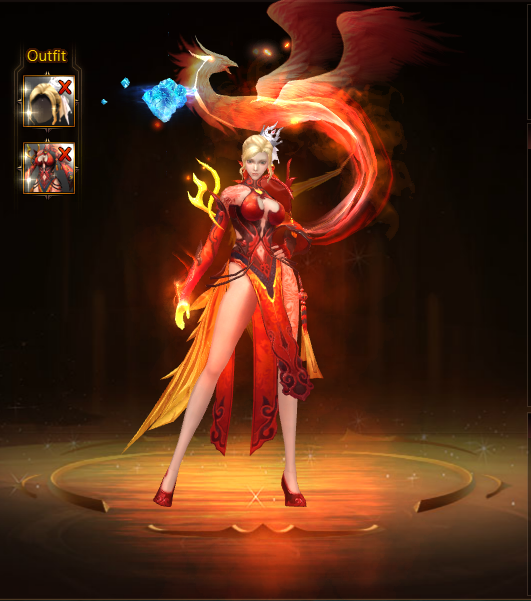 Improvements
Add a bond with Legendary+ heroes Rei, Johanna, Omen
and
Theresa.
Please note that the above content might be adjusted due to changes in the development plan. Final updates will be determined in-game.