UPDATES
Update V3.15.0: New Feature & Improvements on Christmas!
Dear players, League of Angels III update V3.15.0 brings some new features (New Mystic Domain and Empower skills) and also the adjustments added according to our players' feedback. The servers will disconnect to carry out the update at around 06:35 A.M. December 25th (EST). Sorry for any inconvenience this may cause. Check below for more details.

Update Time: December 25th (Christmas Day)
New Version: V3.15.0

Estimated Update Time (server time):
PST Servers -- 03:35 Dec 25th
EST Servers -- 06:35 Dec 25th
EU Servers -- 12:35 Dec 25th
HKT Servers -- 19:35 Dec 25th


New Mystic Domain
Memory of Asheral (Guardian: Johanna) are now available in stage VIII--Domain of Light so as Shadowfrost (Guardian: Isolde) in stage IX—Domain of Frost.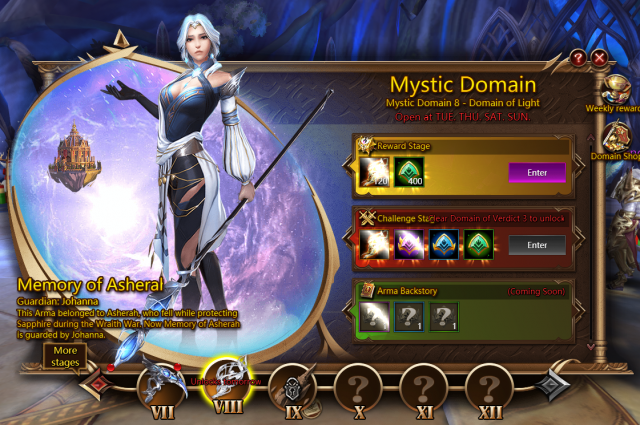 New Empower skills
Added new Empower skills for Memory of Asherah and Shadowfrost. All frozen targets take additional damage with a 50% chance to extend Frostbite by 1 round.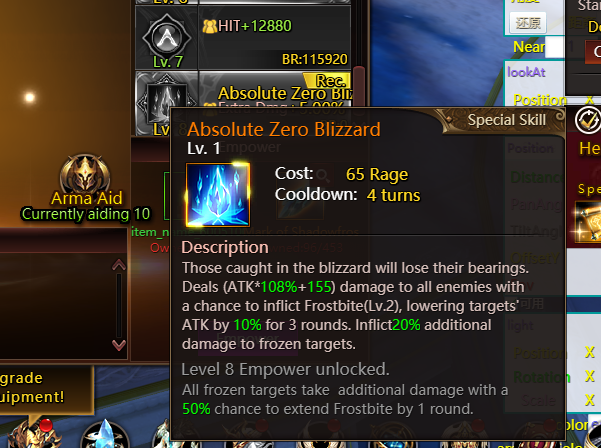 Improvements:
1.
Added new
gameplays
to Hero League feature;
2.
Displayed the requirements for obtaining 3 stars in Stages and Realms;
3.
Saved the stage players challenged last time in Tree of Origin;
4.
Players can challenge enemies from both single server and X-server in Conquest now.
Adjustments (From players Feedback):
1.
Reset the free attempt for elite recruitment at 00:00:00;
2.
When unlocking the sockets of equipment, players can choose to use Topaz or new material;
3. Added Guidance for Relic and Arma Aid (only for new users);
4. Adjusted recommended BR in realms to match reality.

Please note that the above contents might be adjusted due to changes in the development plan. Final updates will be determined in
game
.