UPDATES
Update V1.8.0: Improvements on July 10th
Dear players, we'll have a version update today which will cause a disconnection at 4:00 A.M. EST. Sorry for the inconveniences this may have caused. Check below for more details.

Update Time: 4 A.M. July 10th(EST)
New Version: V1.8.0

New Mount:

Thunder Rhino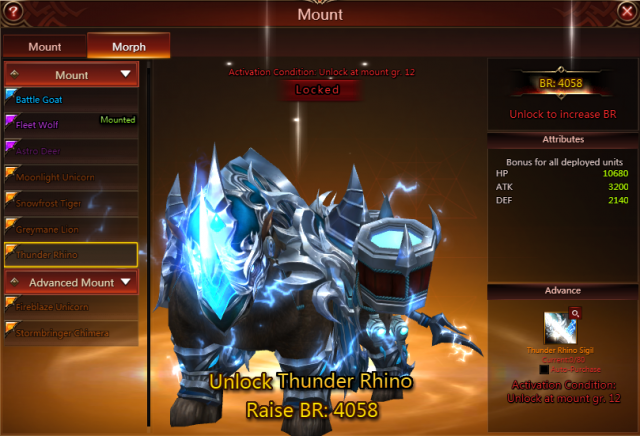 New Wing:
Steelforge Wings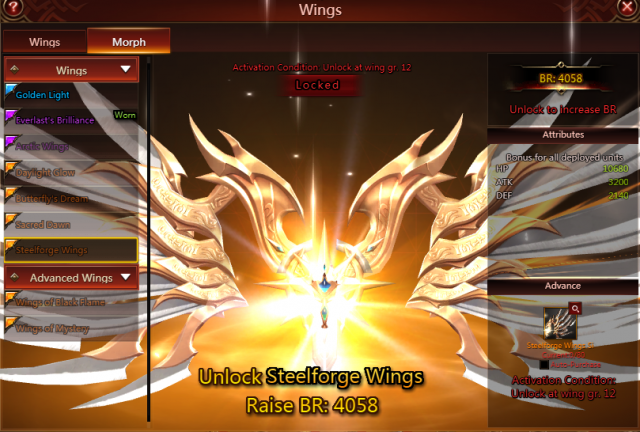 New Feature:
Overview
Find the icon on the left corner of the game interface.
This is a feature to help players learn more details about their heroes and party, and help make the best formation based on the Divine Arma they are currently using.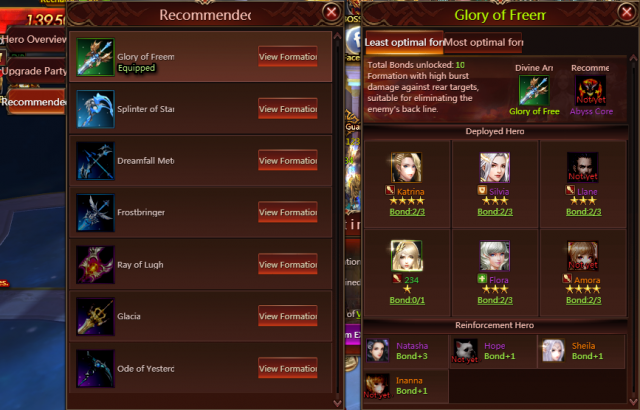 Improvements:
1.Added icons of Nobility Privileges to the left corner of the game interface.
2.Optimized the Guild Level Ranking System. Guilds with the same level will rank according to the Guild EXP.
Bug Fixes:
Fixed the bug that attempts were still shown after the maximum attempts of Hero Transpose were used.