STRATEGY
5 Easy Steps to Reports Bugs and Issues
Since League of Angles III's
worldwide
release, we have made several major updates and fixed many bugs to provide our players with a fairer and more entertaining game. However, we still received bug reports from many different sources.
In order to collect and fix bugs reports more efficiently, we recommend submitting your issues via our official website instead of leaving comments on Facebook.
Here are 5 easy steps on how to report issues through our

Support Center

: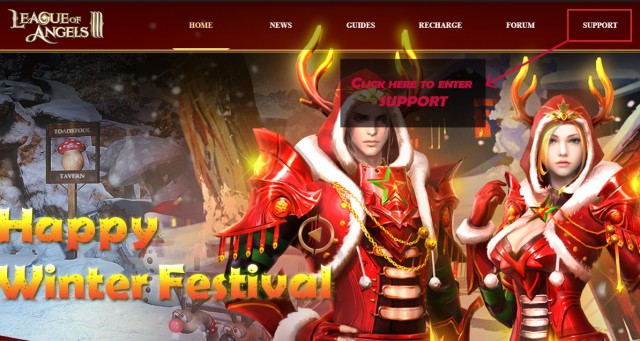 2.
Go to

"SUPPORT TICKET"

to create a new issue report. You can check your report history by clicking

"MY TICKETS"

.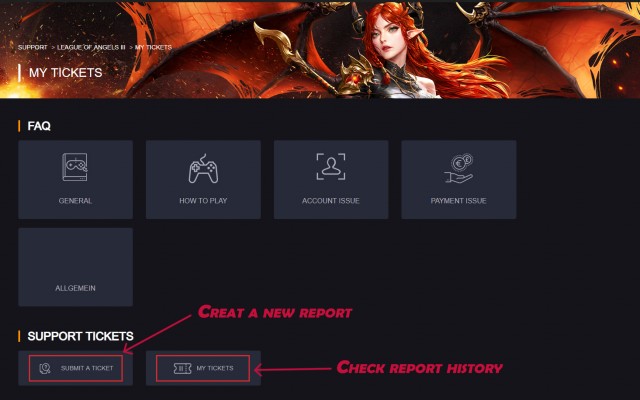 3. What kind of issue do you want to solve? Select your "issue category". We will use "Payment Issue" as an example.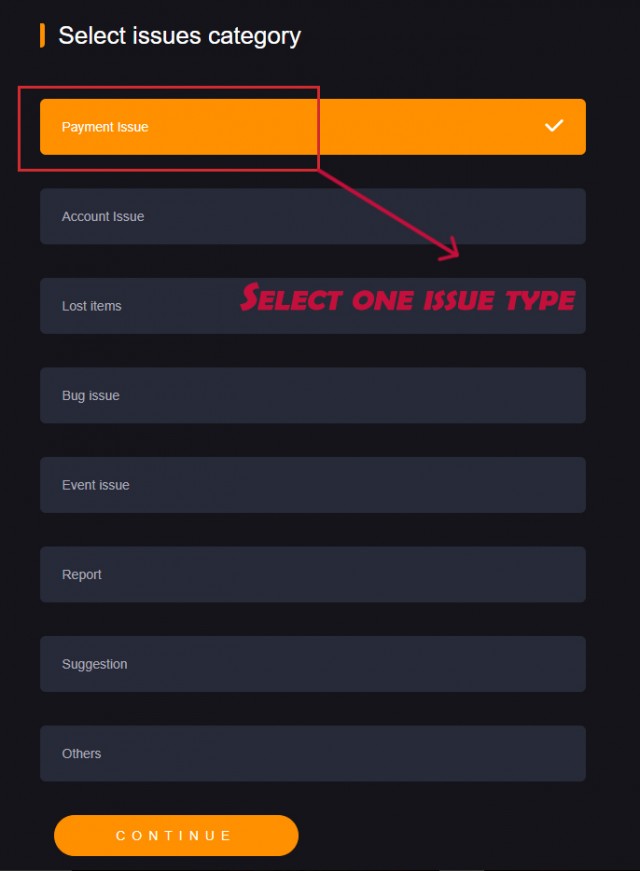 If you don't know what category your issues belong to, please see the reference list:
>Payment Issue: Recharge failed; Recharge has not arrived, etc.;
>Account Issue: Account/character/password forgotten, lost or hacked, etc.;
>Lost Items: Rewards unclaimed or not received; Misclick; Items disappeared or decreased with unknown reason, etc.;
>Bug Issue: Login failure; Severe lag;
GTarcade
shutdown; Game bugs, etc.;
>Event Issue: Event bugs; Rules unclear, etc.;
>Report: Harassment; Cheating, etc.;
>Suggestion
>Others
4.
Choose the correct sub-category for your problem. A more specific description can accelerate the reply speed!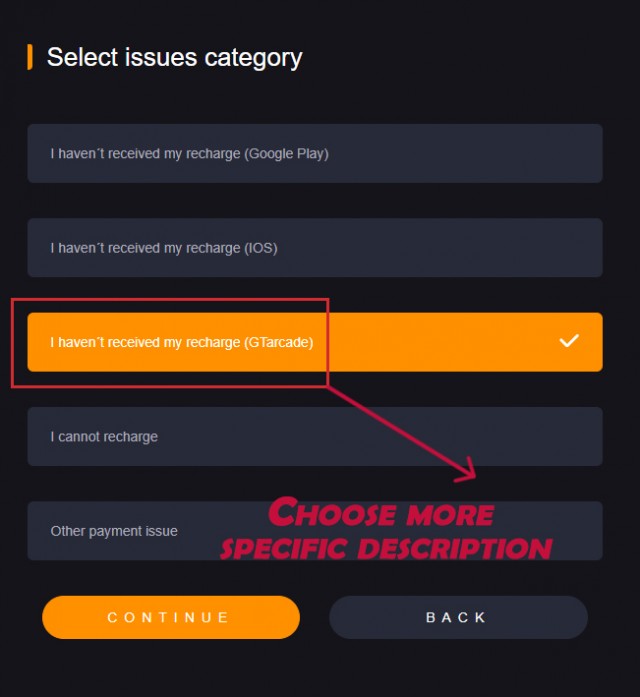 5.
Add details to describe your issue and upload a screenshot. Finally, click

"SUBMIT"

and our staff will reply you ASAP.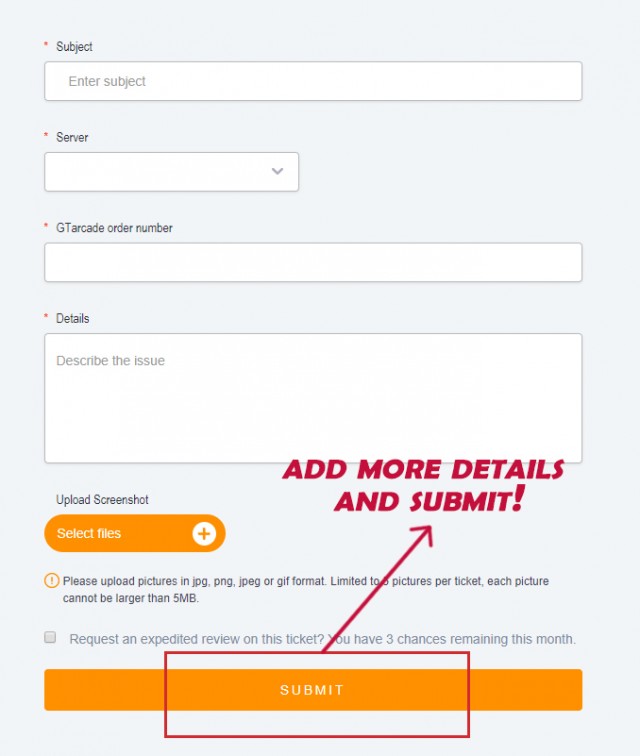 Note:
1.
Please make sure that you choose
a right
category for issues and fill
in
correct
information.
2.
Replies can be seen from "My Tickets" normally within 2 working days.
3.
If you want to add additional information, please reply within this ticket.
Thank you for working together with us to improve League of Angels III. We hope we can resolve all your problems as soon as possible.