STRATEGY
Explore new features in Castle Raiders!
A brand new game mode Castle Raiders is now available in League of Angels III's update V3.12.0 from Dec 19th, this Wednesday. We added a series of new features, adjusted the difficulty level, and brought more mysterious challenges as well as rewards this time. Check below for more details.
Answer Quizzes in Almanac
When players encounter Almanac, they can get full rewards for correct answers and half for wrong answers. All the quiz questions and answers are collected from our players and their ID will appear in-game, so you may have a chance to answer your own question!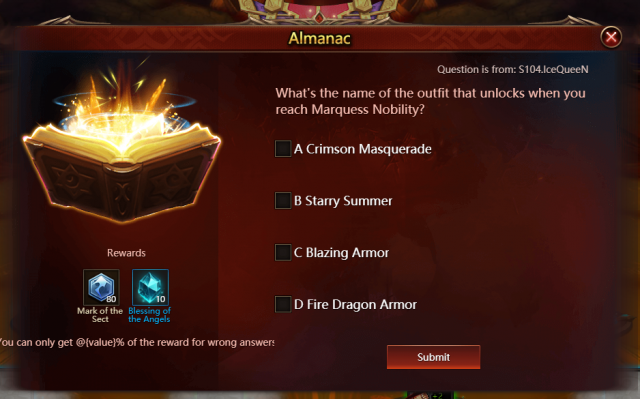 Lucky Chest
If Players encounter a Lucky Chest, they will have the chance to open it for free and then buy a Premium Lucky Chest at 70% off.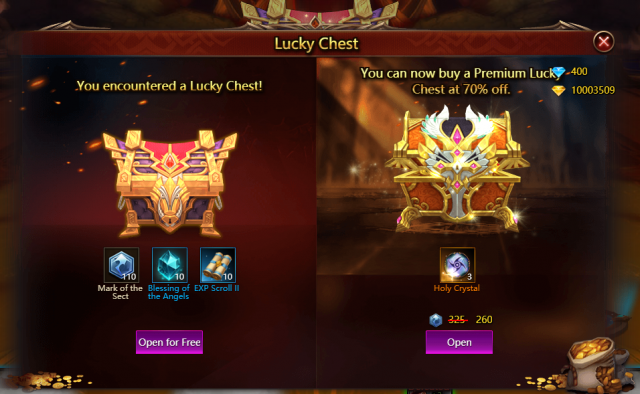 Inner demon Challenge
An Inner demon will materialize and enhanced according to the player's Highest BR record but will only appear rarely. Holy Crystal may drop from rewards.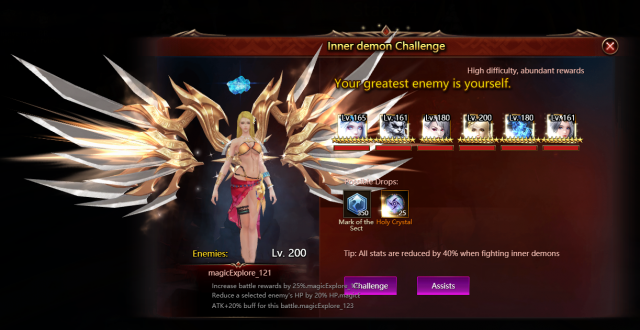 Difficulty Selection:
1.
Players can select Stage difficulty when entering the new Castle Raiders and the appropriate difficulty will be recommended.
2.
Castle Raiders is now designed with four stages and each of them is composed with a different number (N*N) of levels which will be added according to the player level. Players can choose an appropriate difficulty level to start in each stage and challenge others.
More Challenging Stages:
1.
Normal Stage: Difficulty level is divided into Normal, Rare, Epic and Legendary which can be distinguished by color. The greater the difficulty, the higher the reward.
2.
Assist Points Stage: Assist Points display in Normal Stage randomly and can be obtained after defeating enemies. The numbers will increase depending on difficulty. Players can consume Assist Points to get friends' help and the system will give initial points according to the player's number of friends after the daily reset.
3.
Random Event Stage: Even though it is displayed clearly in the mist, random events cannot be seen by players in advance. Based on multiple random events, the system will provide the highest profit for each level.
4. Misty Map:Stage with mist that will hide Players' ID and BR before clicking the stage. Whether there is mist or not, Assist Points will always be displayed.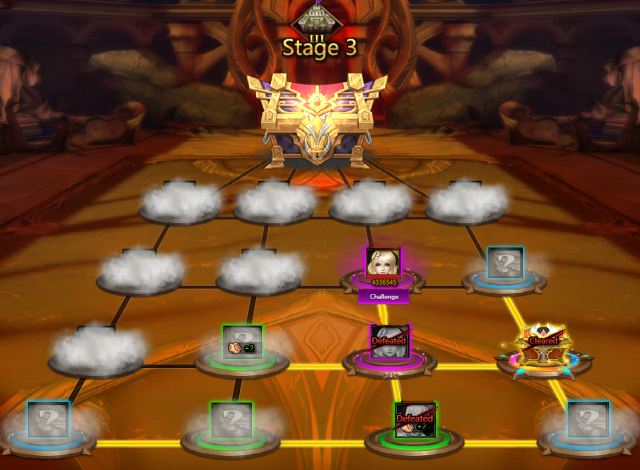 Each Players has

16 FREE attempts every day

and attempts will be consumed once clicking the available stage no matter whether an enemy has been challenged.