STRATEGY
How to Quickly Level up
Leveling up to unlock more features and fight with friends is an important task for beginners. Some players have reached over level 100 while some are still stuck at certain levels. So below is a brief introduction about ways to earn MC EXP.

1. Complete Main tasks
Completing the main quests are essential tasks every day. Don't forget to clear the chapters while you have the stamina.


2. Challenge/Blitz Main Character Trial every day
Challenging in Main Character Trial may be the way mostly neglected. The MC EXP it yields after every completion is times as that of completing the main tasks. One free attempt is granted every day for the trial, and more challenging attempts can be bought with Diamonds. Friendly reminder: The higher the VIP level, the more attempts available.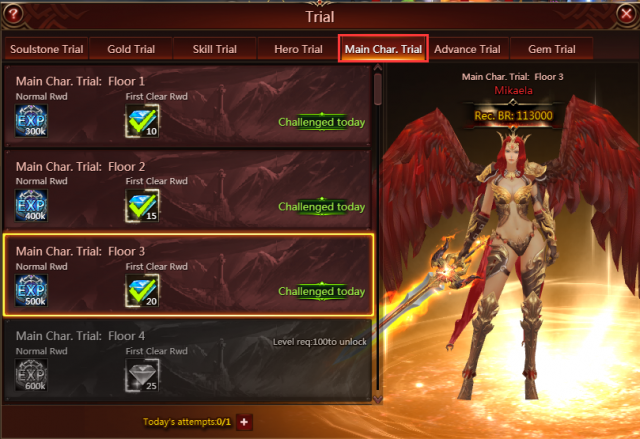 3. Complete [Daily] tasks
Cycle Quests vary. Completing the daily Cycle Quests will also yield EXP, which is easier than you complete the stage for the first time. Don't miss that out.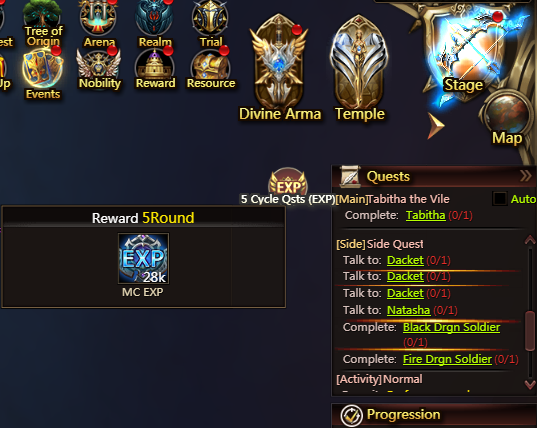 In a word, making full use of your stamina and challenge attempts will help level up quickly. We hope all players will unlock and enjoy different features and explore new ways to play the game!