MEDIA
League of Angels III is Celebrating Thanksgiving with a Series of Updates
Thanksgiving event begins from the 18th where players will be able to win prizes and access the new shop to celebrate being featured by Facebook
A new PvE dungeon is available for players to defeat 12 divine guardians and empower their Divine Armas
A new 5-star legendary martial artist hero is now available for players
There are two new gameplay features, Smelt and Reforge, to help players upgrade their equipment

Shanghai, China. 16th November 2018 –

From the 18th to 30th of November League of Angels III is bringing out a series of updates to celebrate Thanksgiving and being featured on Facebook. Players will be able to enjoy a new Thanksgiving event, a twelve-level dungeon, a new legendary hero, the Smelt and Reforge features, and more.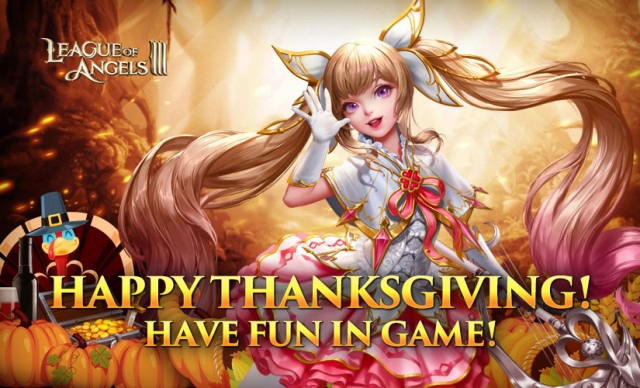 Thanksgiving is coming to Grace Continent!

Collect Turkey Dinners and Pumpkin Pies as a new festive currency and spend it at the nearby store for mounts, clothing, and materials,

as well as a

new Turkey mount

available in Wheel of Fortune from the 28th to 30th of November.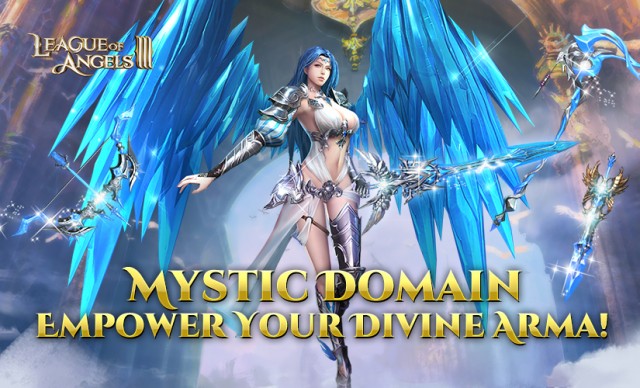 The

Mystic Domain

, a new PvE dungeon is now available for experienced players featuring twelve different domains all guarded by Divine Guardians. Find chests and defeat guardians to obtain the essential materials needed to empower the Divine Armas. That's not the only way players can enhance their equipment, they will also now be able to Smelt down extra materials and then use the Reforge feature to boost the power of their equipment.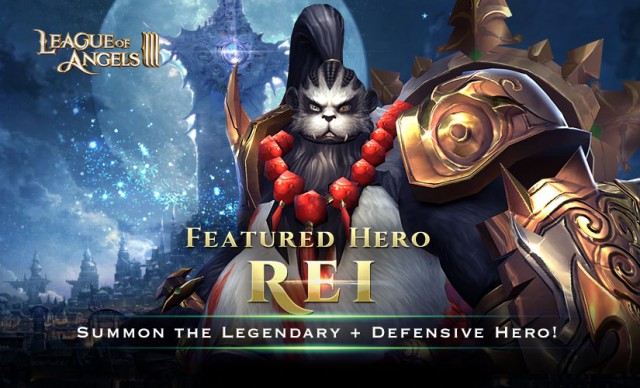 A new 5-star legendary hero is also now available as a featured hero for players to unlock. Rei, the nimble-footed defensive hero from the Dhyana clan has returned to Grace Continent to take down anyone in his path with his deadly martial art skills.
For more information and to play for free, visit the League of Angels III GTarcade website (https://loa3.gtarcade.com/) as well as or the GTarcade Desktop client. Keep up with all the latest news and updates following the official page on Facebook (https://www.facebook.com/LeagueOfAngelsIII/).
About YOOZOO Games
Specialized in developing and distributing video games, YOOZOO Games was founded in 2009 by Lin Qi and with the goal of inspiring players across the world. We are headquartered in Shanghai with multiple offices worldwide from India to Germany, forging a strong global distribution network. YOOZOO has gone on to create and publish many successful games across multiple platforms such as Legacy of Discord – Furious Wings and the League of Angels series. Our games focus on creating memorable moments for our players, bringing them new experiences through world-class IP.
Global Game Portal: https://www.gtarcade.com/
League of Angels III Official Website: (http://loa3.gtarcade.com/)
League of Angels III Facebook: (https://www.facebook.com/LeagueOfAngelsIII/)
League of Angels III Desktop: (https://www.gtarcade.com/micro/download?game_id=312)