GUIDES
Wailing Gate
Are you looking for ways to get more resources to significantly improve your heroes? League of Angels III's new PvE feature—Wailing Gate, which enables players to challenge different bosses at regular intervals and obtain tons of resources, will open on August 28th in the latest version. Players will be able to obtain materials to upgrade, advance, augment and awaken their heroes, and enhance their Divine Armas. Check below for more details.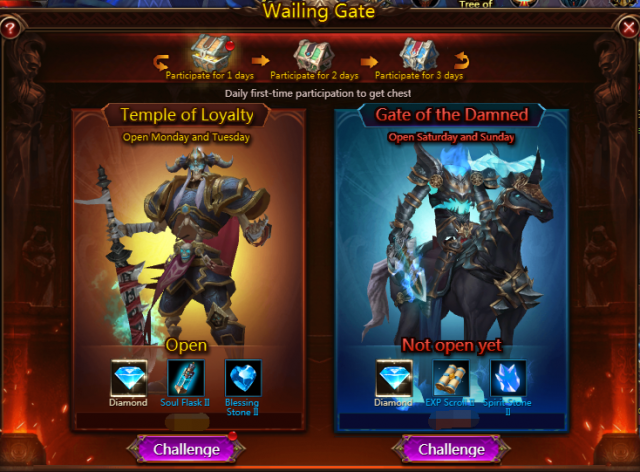 Requirement:
Players Lvl 80 and above
Entry: Click "Wailing Gate" in the game interface.
Description:
1. Temple of Loyalty are open on Mondays and Tuesdays, and Gate of the Damned on Saturdays and Sundays.
2. Two free attempts are granted every day. An attempt will only be deducted if you win, not if you lose.
3. Free floor attempts are reset at midnight every day. The floors you have cleared can also be reset.
4. You can claim a special First Clearance Reward.
5. Choose blitz to spend Diamonds and earn double rewards.
6. The first challenge every day will mark as "One Participation" and unlock a reward chest. A three-day participation will unlock the third chest.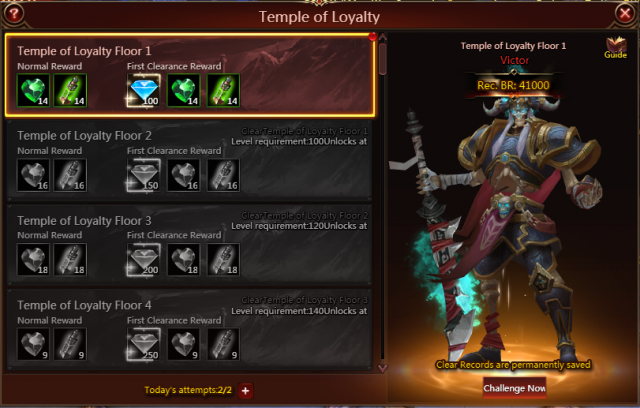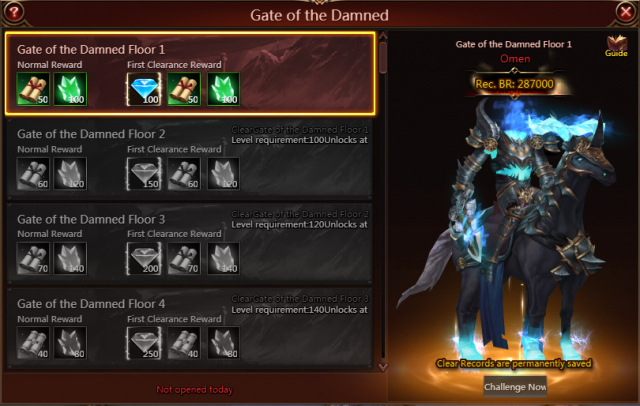 Play League of Angels III now and seize the chance to defeat evil bosses, obtain tons of resources and see your battle rating soar. Stay tuned for more great content to come!