HEADRECOMMENDS
How to cultivate Mythic Hero
The first Mythic Hero – Victoria has been obtained by some players via the event Featured Hero. How to cultivate your Mythic Hero? Here is the strategy:
Most important material: Holy Feather
Holy Feather is a new material which is exclusive for Mythic Hero Empower. You can get Holy Feather via the following methods:
i. Valentine's Day
You can buy Holy Feather by consuming Sweet Chocolate and Teddy Bear from Love Shop - Party Shop 2 in Valentine's Day operation event.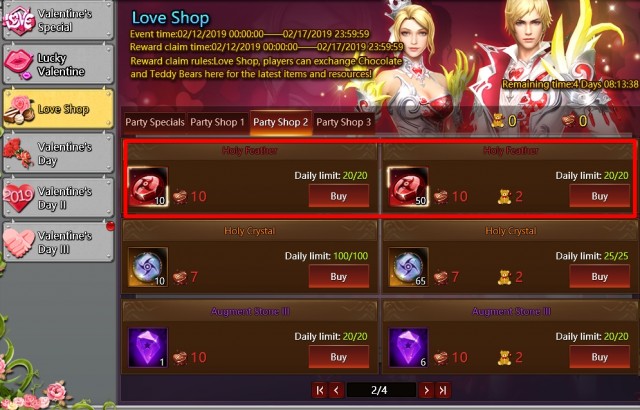 ii. Victoria Empower
You can use Sweet Chocolate and Teddy Bear to exchange Holy Feather in Event – Valentine's Day – Victoria Empower.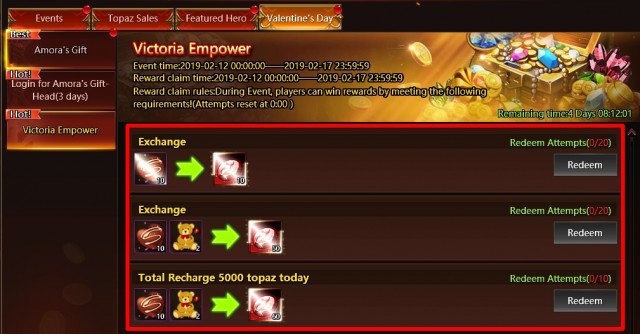 iii. Castle Raiders Shop
With enough Mythic Soul and Mark of the Sect, you can buy Holy Feather in Castle Raiders Shop. Mythic Soul can only be bought from the VIP Store and Mark of the Sect can be rewarded in Castle Raiders.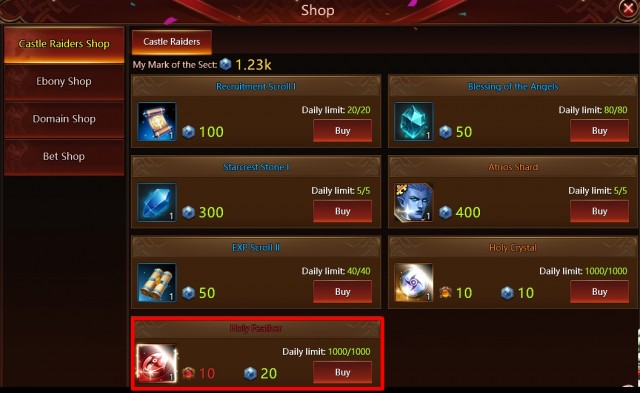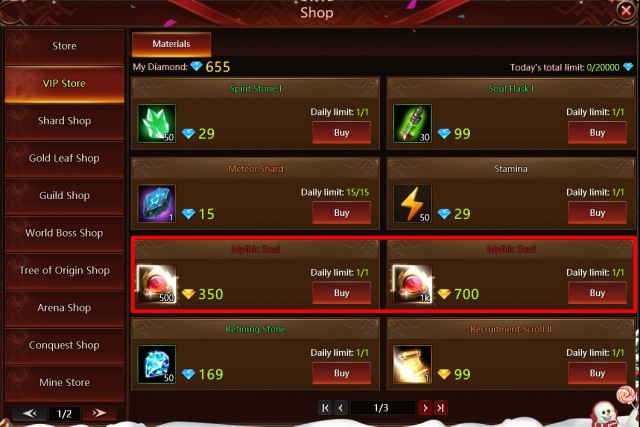 Augment & Bless with Hero Shards
Hero Shards can augment and bless Mythic Hero. You can get Mythic Hero Shards
by
different ways:
i. Featured Hero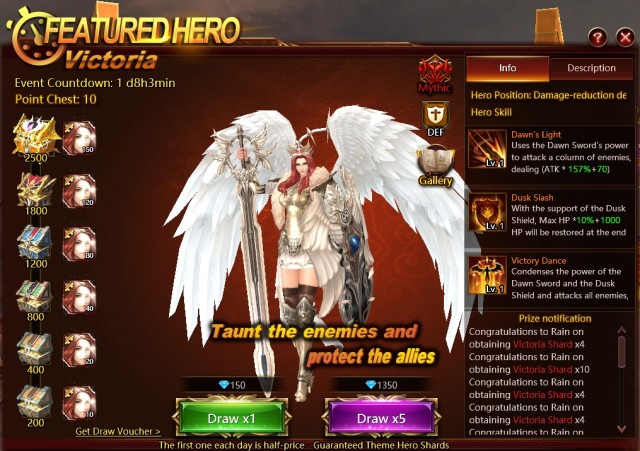 ii. Recharge Topaz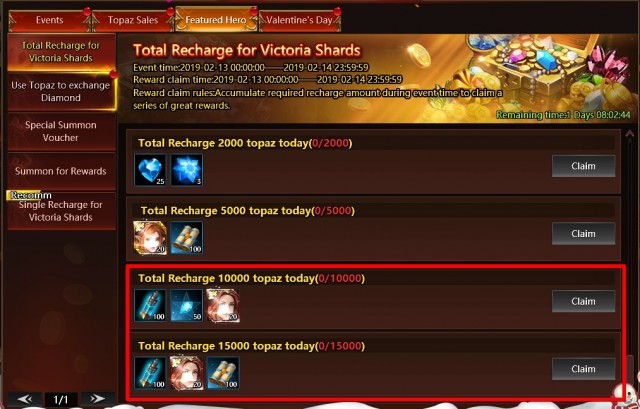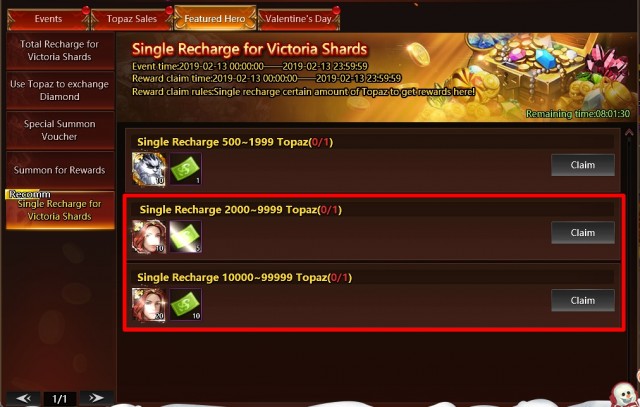 Formation Suggestion
-Using Victoria to replace your former DEF Hero because she is the most powerful DEF so far;
-Locating Victoria in Position 1 in order to release her special skill ASAP;
Note
Please
note
that the above content might be adjusted due to changes in the development plan. Final updates will be determined in-game.