HEADRECOMMENDS
Buy 1 and get 1 free
Grand Deals in Lunar Festival! From February 8th to February 10th, buy great materials in Buy 1 and Get 1 Free to get the items you need in DOUBLE! What's more, we will give you Luck Lotteries as gifts to try your luck and win amazing prizes! Don't miss the chance and play big!
When: February 8th - February 10th
Where: Buy 1 and get 1 free Event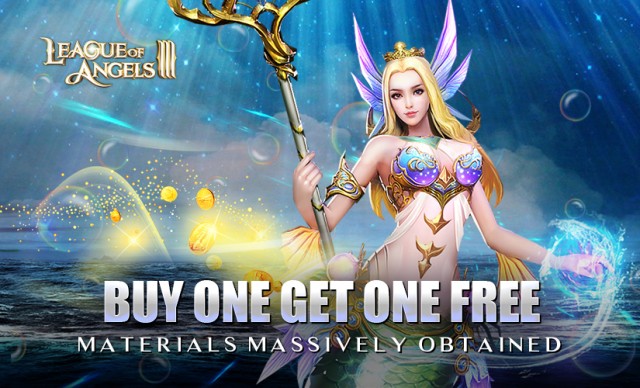 Rules
1.
Use diamonds or Topaz to buy great items in the event, such as Holy Crystal, Starcrest Stone II
and
Elite Mount Adv. Stone. You can buy 1 and get 1 Free and enjoy discounts at the same time.
2.
Consume diamonds will earn points which can unlock Lucky Lotteries and chances to win Theme rewards in the prize pool.
3.
By using the Lucky Lottery and spinning the wheel, you have the chance to get Theme rewards, i.e. a large number of Johanna Shards, Bartoli Shards or special Diamond return prize. In addition, you have more chances to get normal rewards, i.e. Amora's gift outfit (3 days) and Shadowfrost Sigil.
4.
Lucky Lottery will be emptied when the event ends.
Note:
Please
note that the above content might be adjusted due to changes in the development plan. Final updates will be determined in-game.