HEADRECOMMENDS
Tips for NEW Arena & Cycle Quests
Remade Arena and Cycle Quests will be available in new version V3.16.0 which has been updated on 2nd Jan. We brought a remade Arena with
new
interface as well as more rewards, and totally different but more convenient Cycle Quests to all players.
Check below for the tips.
Remade Arena
--What's new
1. New interface.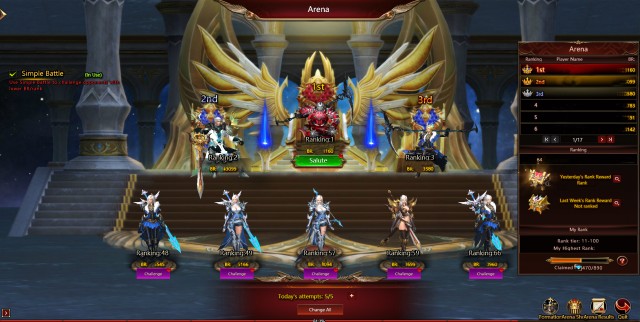 Now you can play Arena tasks in full screen instead of the window from the last version. We rebuilt a palace scene for Arena and added more competitive atmosphere for you.
2. More Challengers.
Challengeable players are added from 4 to 5 and ranking Top 3 players own exclusive foundations. Fight for your special seats!
3. New ranking list
Top 100 players' BR will be displayed in the ranking list.
--What can you get
1. New rewards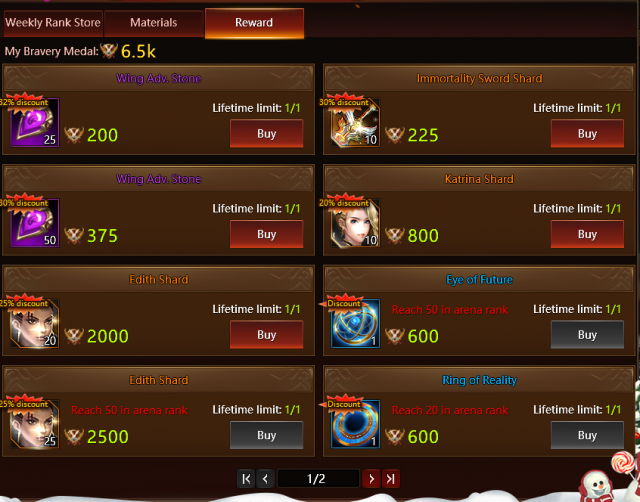 Yesterday's and Last week's ranking chests are added. Yesterday's Rank Reward will be available today and Last Week 's can be claimed from next week. You can also check your rewards such as Bravery Medal and Wing Adv. Stone by clicking the little magnifier at the side of the Chest.
2. New Victory Diamonds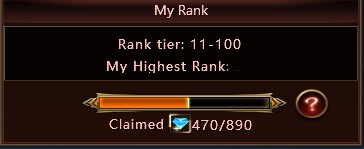 Different amount of Diamonds can be claimed due to your history victory ranking and claim results are displayed in the form of a progress bar which located just under "My Rank".
--How to exchange
New Arena shop
>Arena shop is now put at the right corner of the interface, just beside Formation. We added a new Weekly Rank shop in Arena shop where you can purchase rare materials with Bravery Medals. Higher rankings have more purchase times from

NEXT WEEK

.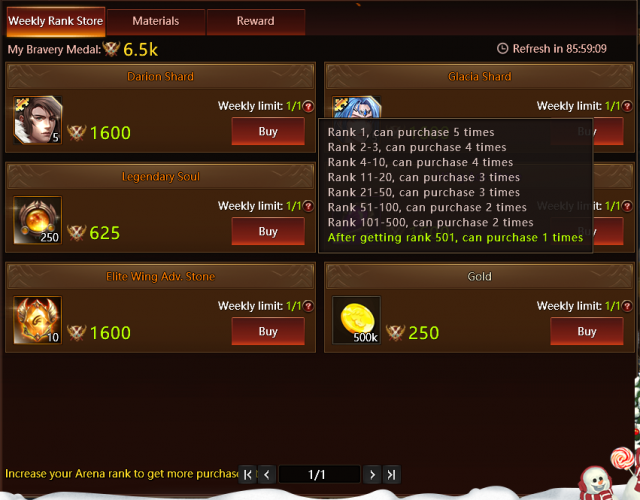 >Other excellent items are also sold in Rewards with great savings but with a lifetime limit, seize the chance to get what you need!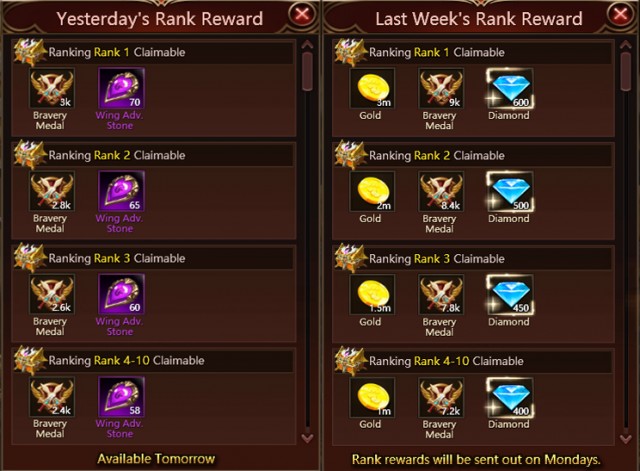 Remade Cycle Quest
--What's new
1. New entrance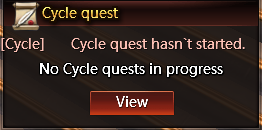 You can now enter from the Quest icon or the "Cycle Quest" window at the right side.
2. New complete way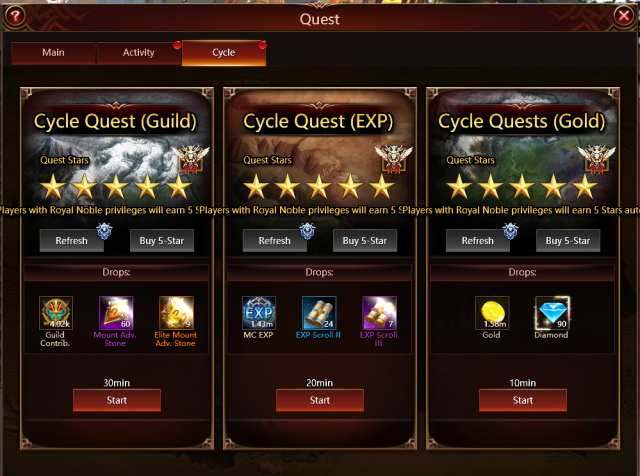 >Guild, EXP and Gold Cycle Quests can be completed in a more convenient way. Choose a Cycle Quest and start the mission, all the tasks can be finished in one map and you have a chance to get Chest when you pass the city.
>Only the first item has a 100% drop rate. The other two will drop by chance.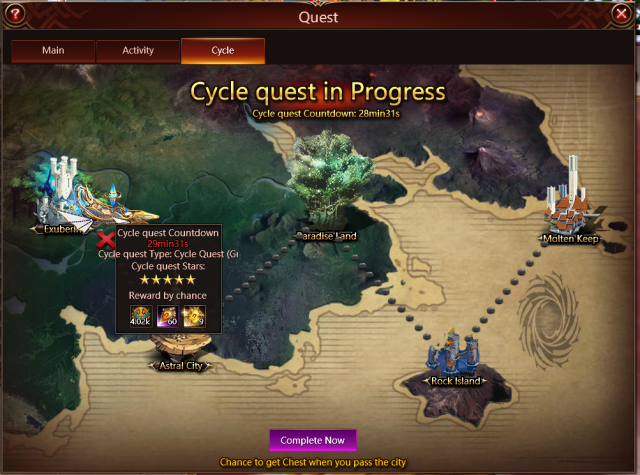 >Don't want to wait? You can simply put the progress background without interfering your game playing; using diamonds to achieve a quick complement is also a good choice.
>Next Cycle Quest can
be start
only when you open all the Chests in the last one.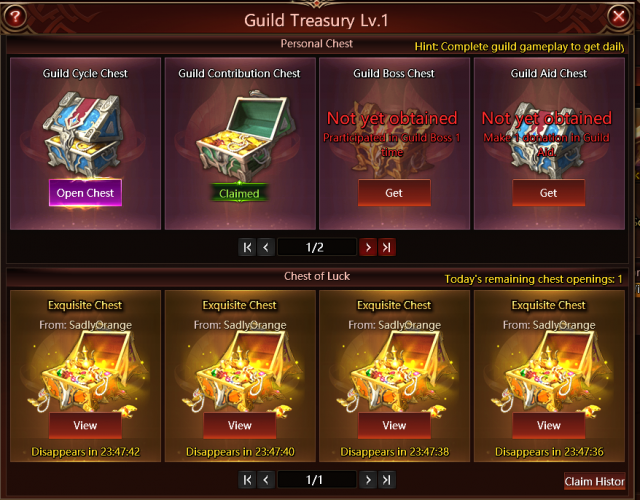 Remember to open the Chest in Guild Treasure (enter by the Guild icon) when you finish the Guild Cycle Quests and collect all the Chests. BTW, you have to join or create a guild first.
Note
Please note that the above contents might be adjusted due to changes in the development plan. Final updates will be determined in
game
.