HEADRECOMMENDS
Featured Hero:Summon the Mass-debuff Attacker Bartoli!
Bartoli is Coming! The senior mercenary of the organization the Veil, is busying collecting special gifts for Theresa in celebration of the summer festival! She will not only assist players level 48 and above with their main tasks, but also show up in the popular "Featured Hero"! As a legendary mass-debuff attacker, she can inflict bleeding on her target while dealing heavy damage. Starting from September 8th, players will have three days to obtain the mass-debuff attacker from Featured Hero during the summer festival. Read on to find out more details.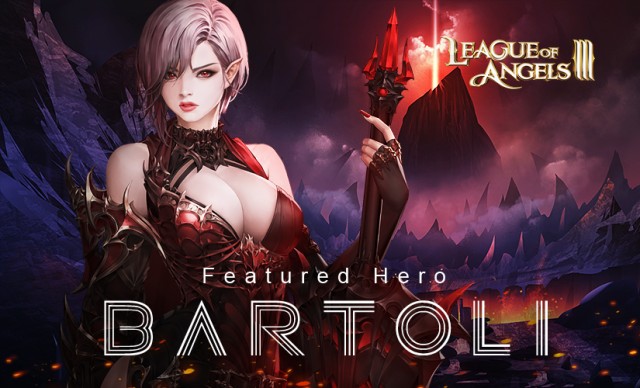 Server: S1 to S 51
Event Time: September 8th to September 10th (server time)
Entry: Click "Featured Hero" icon in the game interface.
Bartoli is the senior mercenary of the organization the Veil. She and her partner were heavily injured during a battle with an enemy.
Before the death of her partner, she was injected with the Potion of Origin. She survived and became a vampire without any will.
Later, she was purified by Pandora, the Angel of Blood and the guardian deity of the Bloodborne. She became a Bloodborne after regaining her sanity.
Bartoli's special skill Scarlet Pact enables her to deals immense damage on all enemies with a high chance to inflict bleeding on the target, which few hero in game can rival her. She also possesses a passive skill which increases her ATK once she inflicts bleeding on her targets. What makes her enemies tremble is that, there's an 100% chance for her to lock bleeding targets from being healed. Seize the chance to take the four-star legendary mercenary into your squad!
Bartoli's skills
Bloody Desire: Deals (ATK *110% +45) damage to a row of enemies with a high chance to inflict bleeding on the targets, dealing damage equal to 5% of ATK each round for 2 rounds.
Bloodbone Pact: The enemy's blood is dripping. For each target that Bartoli inflicted bleeding, he gains 3% ATK.
Scarlet Pact: Deals (ATK *130% +70) damage to all enemies with a high chance to inflict bleeding on the targets, dealing damage equal to 5% of ATK each round for 2 rounds. Targets that have already been attacked by Bartoli take additional damage equal to 5% of ATK at the end of the round.
Level 4 Empower unlocked: Has a 50% chance to block bleeding targets (inflicted by player) from being healed, reducing their healing taken by 35%.
Level 8 Empower unlocked: Increase the healing reduction chance by 100%.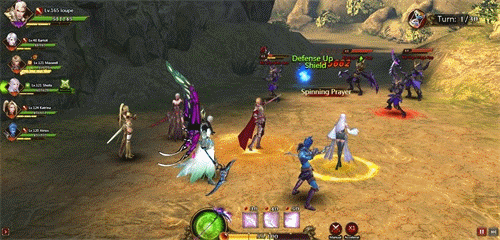 "GIF Bartoli in Battle"

Event rules
1. There is one Theme Hero for each "Featured Hero" event. Players will have the chance to obtain the Theme Hero Shards and the Theme Hero during the event, as well as other heroes and their shards.
2. Players can draw 1 time FOR FREE every day. Draw times will reset at midnight every day.
3. Each draw will grant 10 points. The accumulated points can be used to open Points Chests which contain the Theme Hero Shards.
4. First Drawing x1 using Diamonds each day will get half price off.
5. Drawing 5 times will guarantee Theme Hero Shards, i.e. Bartoli

shards

.
6. The points will be reset after each event.
Bartoli will abort her assistance with the main tasks once the "Featured Hero" event ends. You'd better act fast if you want to summon this mass-debuff attacker and augment her to full stars! We hope all players can build a elite squad of theirs and explore more ways to play the game!
RELATED