HEADRECOMMENDS
New Server Launches for League of Angels III at 8 A.M. June 1st!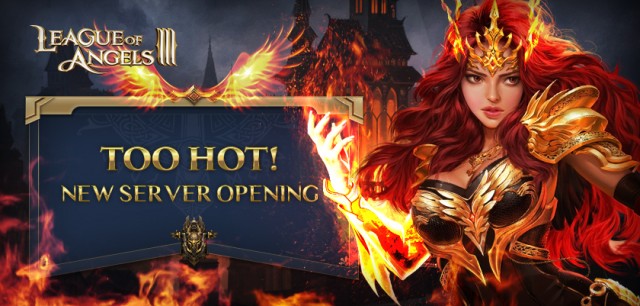 Great News, warriors!

Considering that Angels Fight Back (Server 1) has attracted so many warriors, we decided to launch a brand new server Everlast (which is the name of the main city) to ensure that everyone can play the game!

"Everlast", the 2nd server for League of Angels III, will open at 8 A.M., June 1st 2018 (EST)! With more than 10 hot new server events and a ton of amazing prizes & gift packs, you better act fast to score all the sweet, sweet goodies!
The "Everlast" server will be based in Eastern Standard Time (EST), and feature all your favorite Events and features including World Boss, Team Arena, Conquest, GvG Mines War, Tree of Origin, Hero & Mount Upgrade, plus the brand new Divine Guardians and Relics Advancing! Get ready to fight alongside the angels against the evil Dragons!
For Angels! For the future of Grace Continent! You must recruit the strongest angels to stop the evil Valerius from reoccurring! We hope League of Angels III players will enjoy the new server and explore new ways to play the game!