EVENTS
The Next Mount Is up to YOU!
The next mount is up to YOU! In this event, we want YOU to share your unique ideas on what mount should be added to the game. Right now, you are the designer!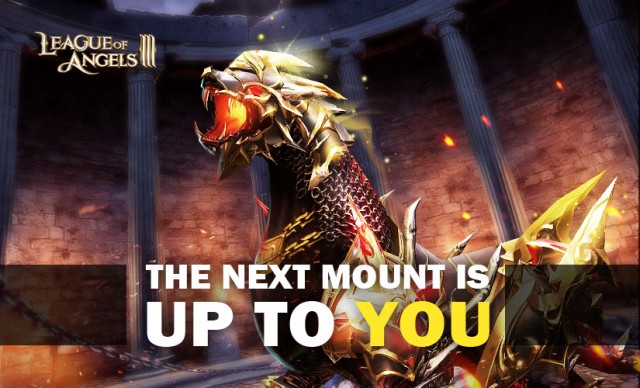 From the humble Battle Goat and arrogant Jungle Mammoth to the adorable Summer Unicorn to the savage Hellhound, dozens of mounts have been brought to the Grace Continent and have sworn their loyalty to their masters. What kind of mount do you want to see in the future for LoA3? Which do you think will fit best in the Grace Continent? Write down your ideas in our official forum and you'll possibly see them in game soon!
Click >>http://community.gtarcade.com/thread/1320740-1-1.html

How to Participate
1. Tell us what kind of mount you want to see in game and explain why you choose them. It's better if you can find/draw pictures of them as reference.
2. Include your IGN (in-game name) and Server.
Duration:
0 A.M. November 19th 2018 -- 0 A.M. December 3rd 2018 (EST)
Rewards:
ALL participants will receive a gift pack. The 10 players with quality design will receive a Super Prize.
- Super Prize:Mount Adv. Stone x100, Elite Mount Adv. Stone x5
-All the participants will get: Mount Adv. Stone x50
Come on! Let's get brainstorming! All ideas are welcome!