Warriors! League of Angels III celebrates its second anniversary in August. Lots of benefit events are coming. Let's party!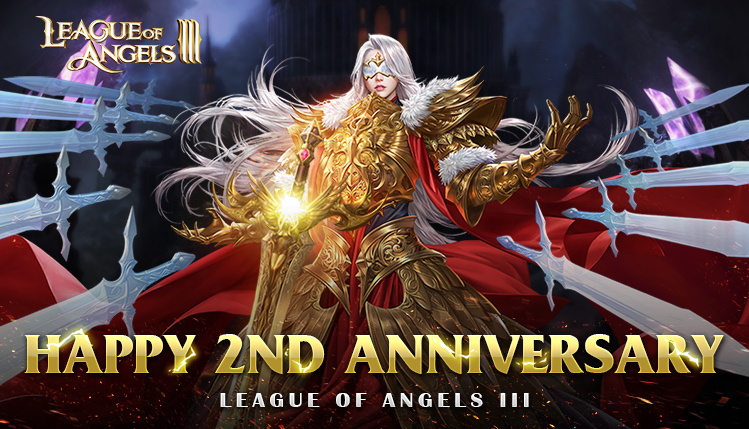 League of Angels III, the free to play fantasy MMORPG from the publisher GTarcade has been released for the Second Anniversary. Thanks for all players supporting, we will try our best to bring a better game experience.
Let's take a preview of events for the anniversary.
Journey Milestones & Career History
We have made a Journey Milestones record the big things that happened during these two years. No matter how long you have played our game, it can help you to know our game. And Career History obviously is a rewarding event, players can claim the rewards based on some achievements, it may bring some beautiful memories for you.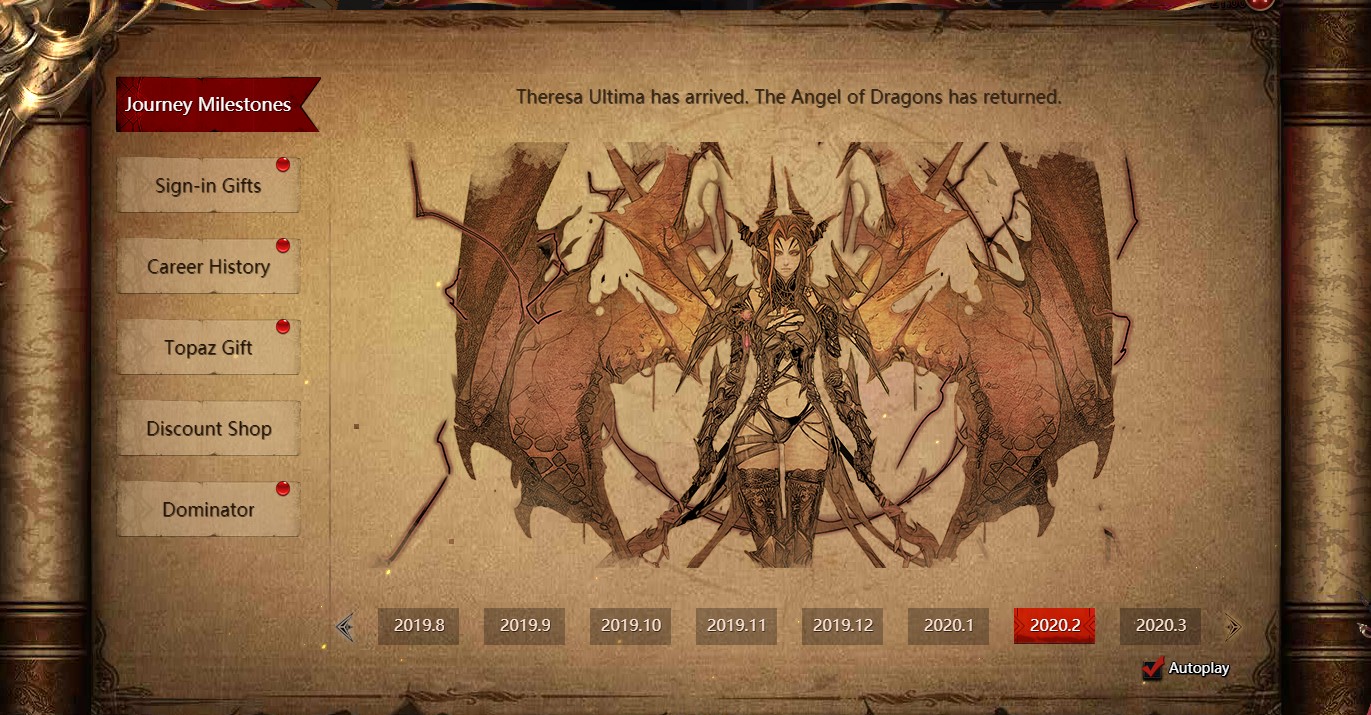 Sign-in & Topaz Gift
During the August, players Sign-in each day can claim wonderful rewards and Sign-in for 20 days can claim the exclusive Outfit - Warsong Oath. Also, recharge a certain amount of Topaz can claim the Diamonds.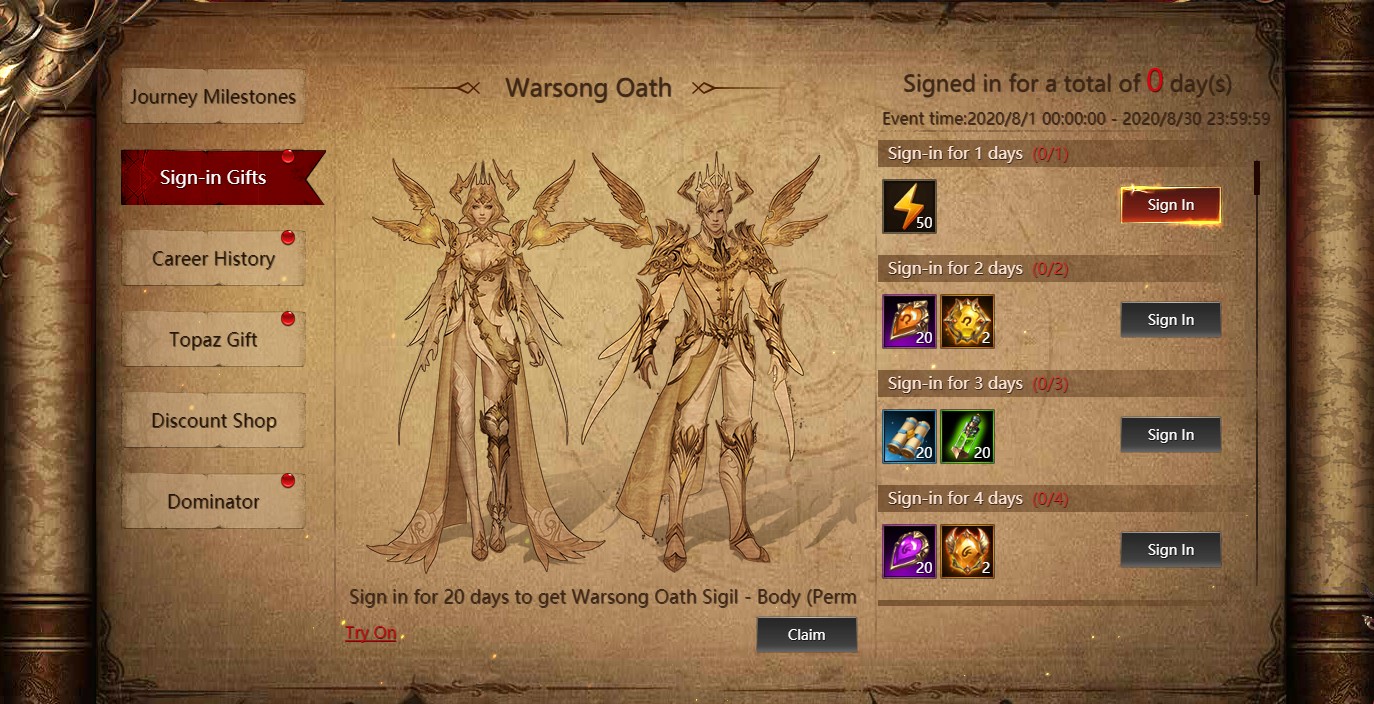 Discount Shop & Dominator
From 1 August to 10 August, players can get the gorgeous Mount, Arma and Relic by using Topaz with a great discount. And from 11 August to 20 August, the Wings, Hero, Equipment and Magic Circle will appear in Discount Shop. The last 10 days, Companion, Charm and Outfit will be started to sale from 21 August to 30 August. Also, players complete the Dominator each day can claim the rewards.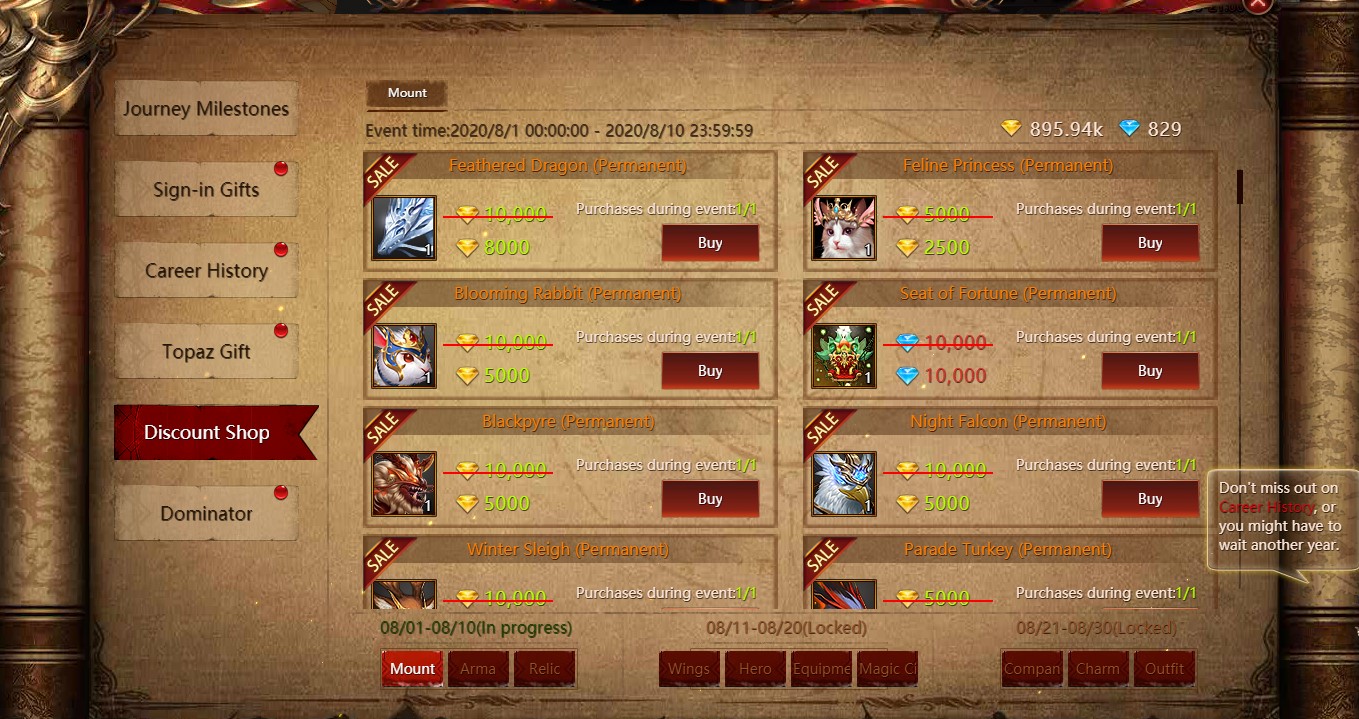 That's all the main contents of our 2nd Anniversary! Thanks again for all players support, we hope you can enjoy our game and continue to support us!